This is one of the best solitaire RPG's and card games on the App Store. Not the best (i rate Card Crawl higher) but very close.
Solitairica is a roguelike. There are 18 battles on a way to a final destination and each run you become stronger and have resources to buy additional powerups.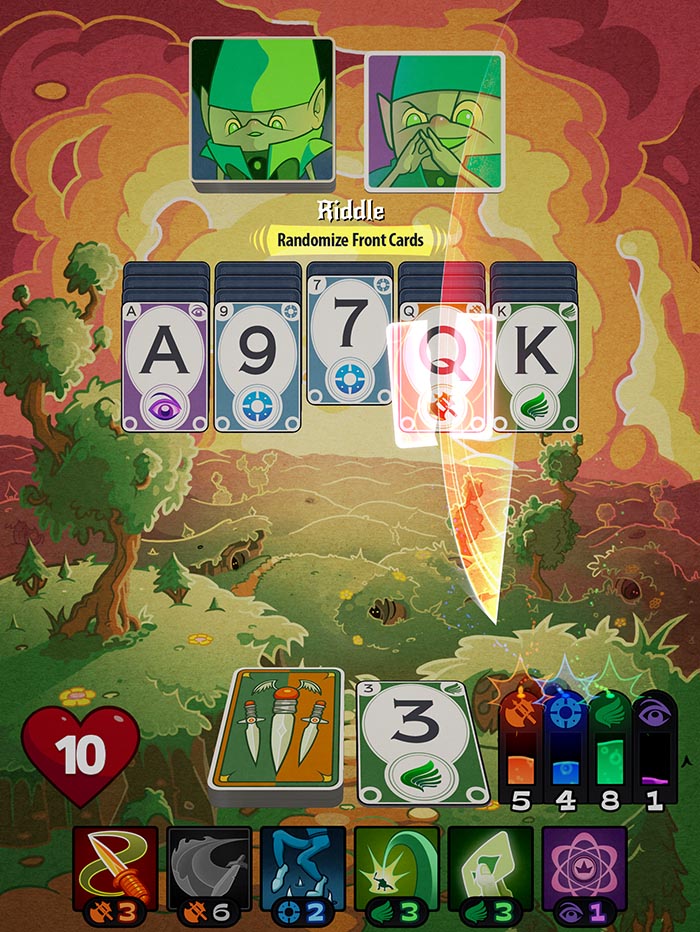 The game mechanics are built around four powers: attack, defence, heal and perception. Each card belongs to certain power and when you remove the card you gain +1 in that power. In return you gain the abilities to remove a card from deck, draw a shield and a variety of others. Monsters have their own special abilities and can, for example, poise cards (those do damage every turn until removed), mix the deck, take away earned powers.
The main flaw are early fights, which are too simple even for tutorial purposes and so each run starts slow and becomes interesting only after 5-6 (out of 18) fights.
But otherwise great game and a lot of fun. And it runs in portrait mode which is always a plus.
«Can't stop playing»
«Constantly dying and enjoy it»