Every Game Announced at Ubisoft Conference
Ubosoft shown one of the brightest presentations at E3. They announced some impressive DLCs and new standalone titles. And, of course, brand new games are revealed too.
Rating:

Genres:
Release date: October 5, 2018 With Odyssey the developers made another step closer to RPGs. Now you can choose your character from Alexious and Cassandra. The dialogues also got multiple answers. Ancient Greece in the game looks awesome just like the gameplay. We're sure that fans of Origins will definitely love Odyssey too.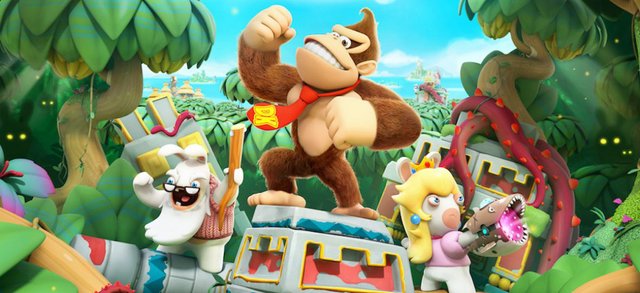 Release date: June 26, 2018
Rating:

Genres:
Release date: October 16, 2018 Starlink is a very intriguing title where you need tomake a real model of a starcraft and upload it to the game. To protect Atlas you'll have to learn to move fast and use different weapons. The Switch port will get a bonus character - the protagonist of Star Fox.
Rating:

Genres:
Release date: February 2019 Trials Rising is a return of legendary arcade motoracing. Rings has the biggest amount of race tracks, and also a co-op mode. Two players will manage one bike at once, trying to make it to the finish line.
Release date: 2019 Skull and Bones has much in common both with Assassin's Creed: Black Flag and Sea of Thieves. Anyway, this pirate game looks impressive with immersive sea battles and high-quality customization opportunities.
Rating:

Genres:
Update release: October 16, 2018 Marching Fire will be the biggest update of For Honor. It will feature a new faction (Ancient China), 4x4 arena mode and lots of PvE content.