PlayStation Store oublished the synopsis of the upcoming game. Not much information, however, but it's worth to keep this details in mind (I guess, if you're Kojima's fan, you keep EVERYTHING about Death Stranding in mind):

"Sam Bridges must brave a world utterly transformed by the Death Stranding. Carrying the stranded remnants of the future in his hands, Sam embarks on a journey to reunite the shattered world one step at a time. What is the mystery of the Death Stranding? What will Sam discover on the road ahead? A genre defining gameplay experience holds these answers and more.

Starring Norman Reedus, Mads Mikkelsen, Léa Seydoux and Lindsay Wagner".
Some more details here, guys!
Fans like to analyze every piece of trailers, promo, pictures and other materials from different games. And Hideo Kojima likes to support fans in it.
Look at the poster revealing Lindsay Wagner's character. She wears an interesting necklace.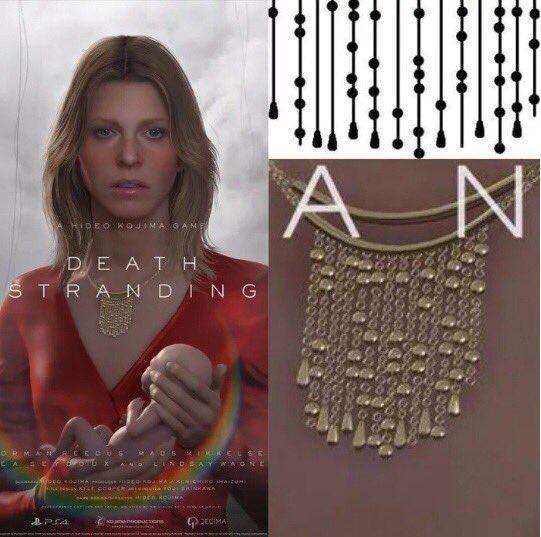 It hides a code inside. It's an ancient method of communication and recording known as quipu. The necklace contains two messages. The first of them is the a melody to a song called "Give Me An Answer" by the Icelandic band Low Roar (Kojima is their fan).
The second message is here: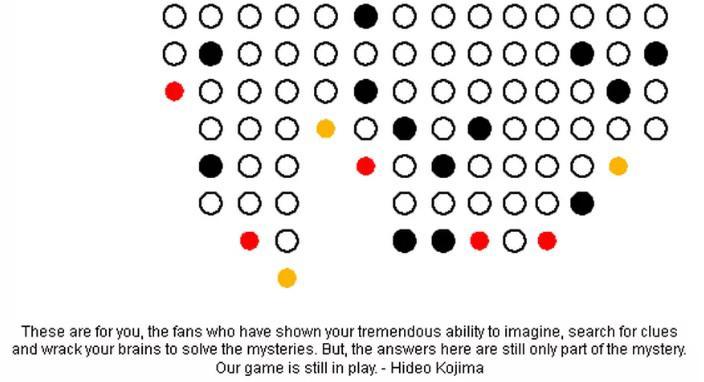 We finally have a gameplay trailer of Death Stranding, featuring Norman Reedus and Lea Seydoux.