Some more details here, guys!
Fans like to analyze every piece of trailers, promo, pictures and other materials from different games. And Hideo Kojima likes to support fans in it.
Look at the poster revealing Lindsay Wagner's character. She wears an interesting necklace.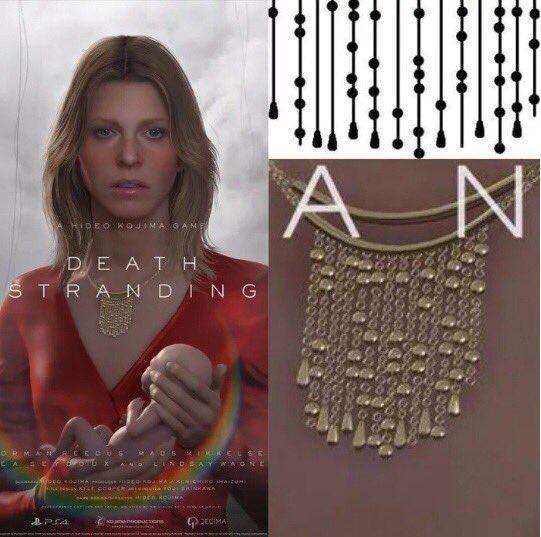 It hides a code inside. It's an ancient method of communication and recording known as quipu. The necklace contains two messages. The first of them is the a melody to a song called "Give Me An Answer" by the Icelandic band Low Roar (Kojima is their fan).
The second message is here: