damn what a game. I was about to just "play" it, but then I took my time playing it because the humour is awesome and the dialogues are fun! The gameplay can get a bit repetitive if played in casual.
«Can't stop playing»
«Sit back and relax»
«Better with friends»
«Underrated»
Other reviews
9
Its like playing a south park episode.  Decently fun, but more-so funny.
it was okay i guess not really my type of humor anymore
A good bit of fun if you like the South Park universe and enjoy that kind of humour. Was an interesting adventure that gave not too difficult game play of a decent length. The extras/collectibles weren't a chore to find either. 
Learning the 'magic' attacks was frustrating at the best of times but that doesn't take away from a good game overall.
7/10
«Sit back and relax»
«Underrated»
This game was hilarious. I loved the theme and vibe. The combat is too easy and so it's really not much of a challenge. That's a flaw to this game but everything else is fun so it's still a very enjoyable experience. 

Final Score: A-
Translated by
Microsoft from Deutsch
South Park The Stick of Truth is a Role-playing Game by Obsidian Entertainment. The most important first, who doesn't like the South Park Series can stop reading here, because for those the Game is nothing. If you think the Series is great, you can also stop here, because then it should be a Mandatory Purchase. Now to the actual Review. The Stick of Truth is a fairly typical Role-playing Game. You defeat Enemies and perform Tasks to gain And level up experience. This is accompanied by new Skills and new Equipment. At the beginning you can choose between 4 different Classes (Warrior, Thief, Magician and Jew), All of which play differently. In addition, for long Stretches of the Game you also have one of the other South Park guys (who also have all different Skills) as a Companion, who then supports you. The Combat System is Lap Based, as you know it from Final Fantasy, for example. Each Character can perform up to 2 Actions. Drink or Special Action + one of 3 Attack options. While normal Attacks and Blockages are still handled quite easily with left and right Mouse buttons, some Mirror Attacks are already much more demanding thanks to Quick-Time Events. I don't want to say too much about The Story to avoid Spoilers. It corresponds, but as mentioned at the beginning, a typical South Park episode with the usual, sometimes very overwrought humor, the classic Prejudices and Invective etc., and of course knows how to captivate the whole Game and at least in the End also to Surprise. Pretty much all the major South Park characters were somehow incorporated into the Game and many well-known Themes from the Series were revisited, partly in the Main Story and partly in some of the numerous Side Quests that complement the Game wonderfully. The Graphics are very special for today'S Role-playing Games and certainly not for everyone. Because it corresponds roughly to the Optics of a South Park episode, that Is, what fans would expect and what makes the most sense and what could be better For this Game? Some of the Film Sequences and Special Attacks, however, look really impressive, especially the Film with Kenny at the End and Professor Chaos his Appearances. The Sound also corresponds to the Series, and it doesn't matter either way how you spin it and turn it. In addition, as far as I can tell, the Characters are also synchronized by their Original Speakers, which I find very positive. Before I come to my Conclusion, I would like to get rid of a little Criticism. In 2 Special Attacks (I don't know which one anymore) the Game always hung up on me, which was a bit annoying. But I have said that bugs have come to me with other Game crashes. Overall, I can only recommend this Game to a limited extent. Even though the Review probably reads mostly positive, this comes primarily because I think South Park is good and therefore can also make friends with the fact that the Series has an Impact on really every Part of the Game. Because if you look at South Park The Stick of Truth quite soberly, you have a typical Role-playing game that doesn't bring in anything really new, but draws on tried-and-tested that a very good Story that has a good way of captivating, has a very own unusual Graphics And a good Sound. So finally, again, very briefly, for when it is worth picking up the Game? South Park Fans definitely –. South Park Haters – by no Means. Role play and Adventure Fans-can take a Look at it when it's in the Sale. Everyone else – rather less so.
Read more...
Sotar89
Steam, Apr 18, 2019
This game has everything you need. Fights, humor, good story, great graphics, a huge variety of equipment and naked men!
I recommend :)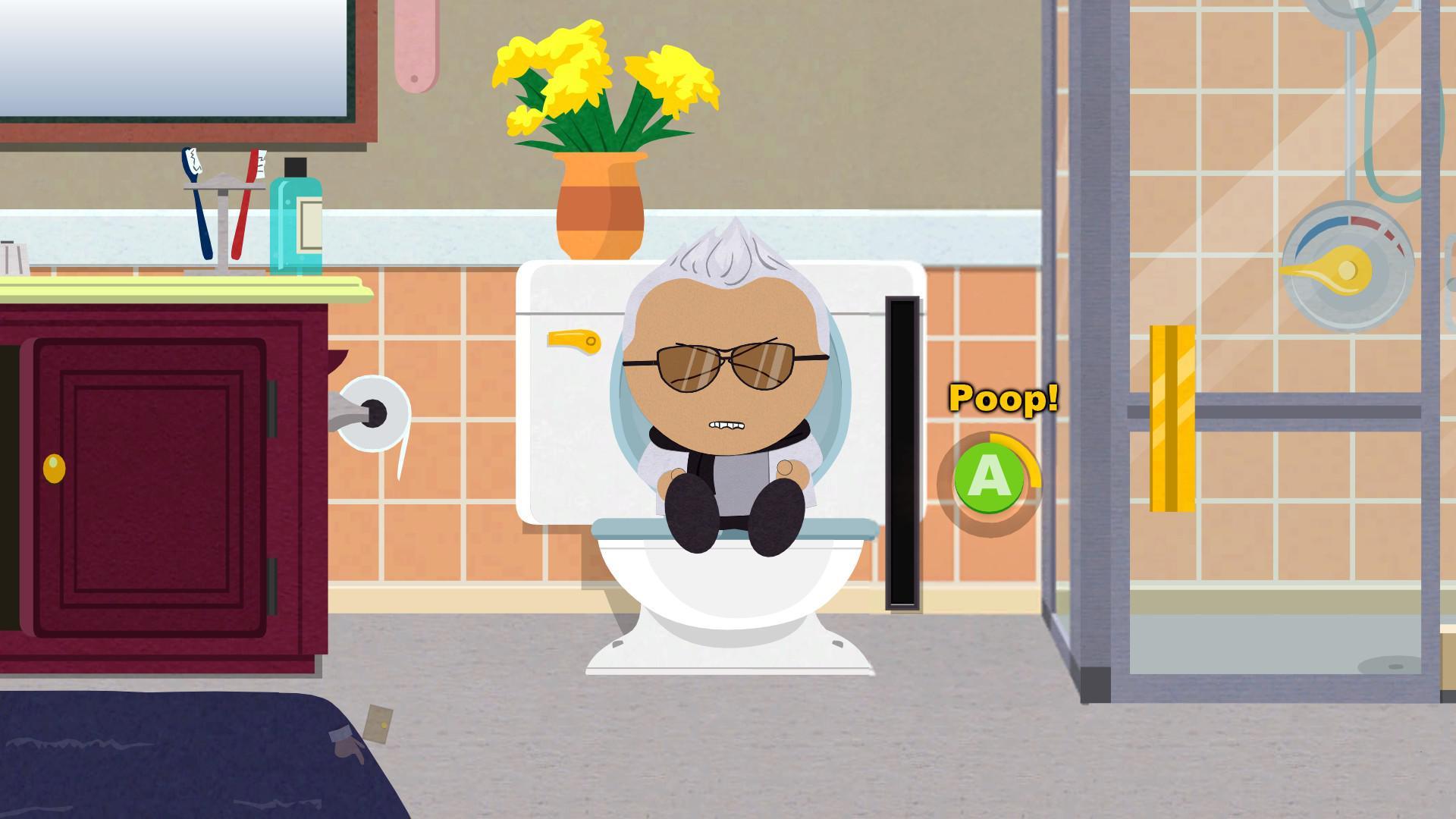 I stutter. I never thought I'd be laughing at someone who stutters. I laughed my ass off at Jimmy.
3 users found this helpful