The game is very simple, at least at first glance.  There is a map, divided into several regions. You and AI opponents start with just one region under control. With the gold you have, you need to do as much actions as possible in a single turn, with your ultimate goal being the control of the whole map.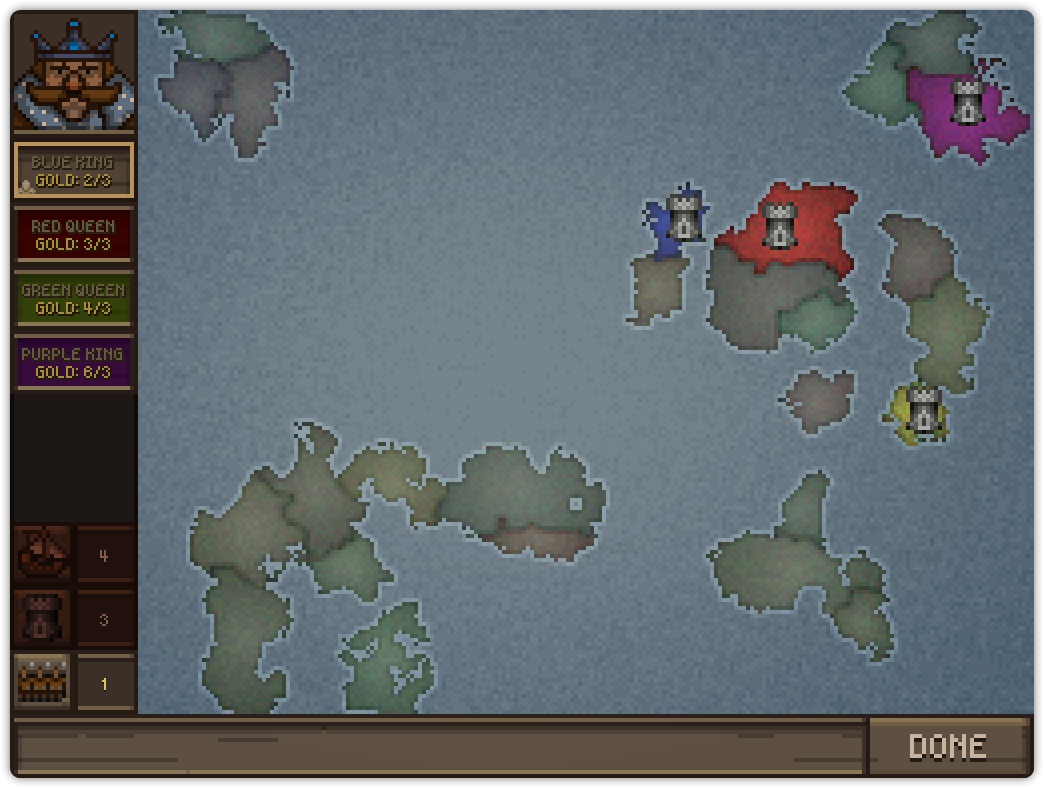 At the start there is only one action - attack with an army (which costs 1 gold) any adjacent territory. But the problem is - you have very limited gold. In order to get more, you have to conquer new lands. In order to conquer new lands you need the gold... Get it?
With each map the game gets progressively harder, unlocking new actions (all in all there are quite a few of them) and presenting larger and harder to play on maps. And yes, after you run out of gold for the current turn (it replenishes up to a certain amount each turn), it's time for your opponents to make their move... And they conquer territories as well!
It's a small, fun, simple game, that is ABSOLUTELY FREE on Steam. Don't miss this gem. Yes, it's very simple, but can take a couple hours off of your free time. Give it a try!
Oh, and by the way - it's not obvious, but this game has local multiplayer. Just press 1-2-3-4 (depending on the number of players), and you're good to go!