Lord, what a great game! The true cuteness, full of surprises!
This is a mix of non-lethal Hitman and level design of Dark Souls (Metroid if you prefer). After couple of hours you may accume the game is small, but there is more locations shows up later. They will connect to rooms which you already run many times. Small size of the hero, make you carry a chair to reach out top shelves, so world looks really large.
From the very beginning the game drop a lot of lore, in a variety of ways. Very useful books: with sets of songs, outfits and the history of the hero, which opens slowly, while finding the collectables.
The story looks grim: enemies have occupied native land, prisoners are preparing for execution, but everyone jokes easily and rats sometimes even help and open like real characters. So its not that serious.
If you miss fary tales - it's your choice!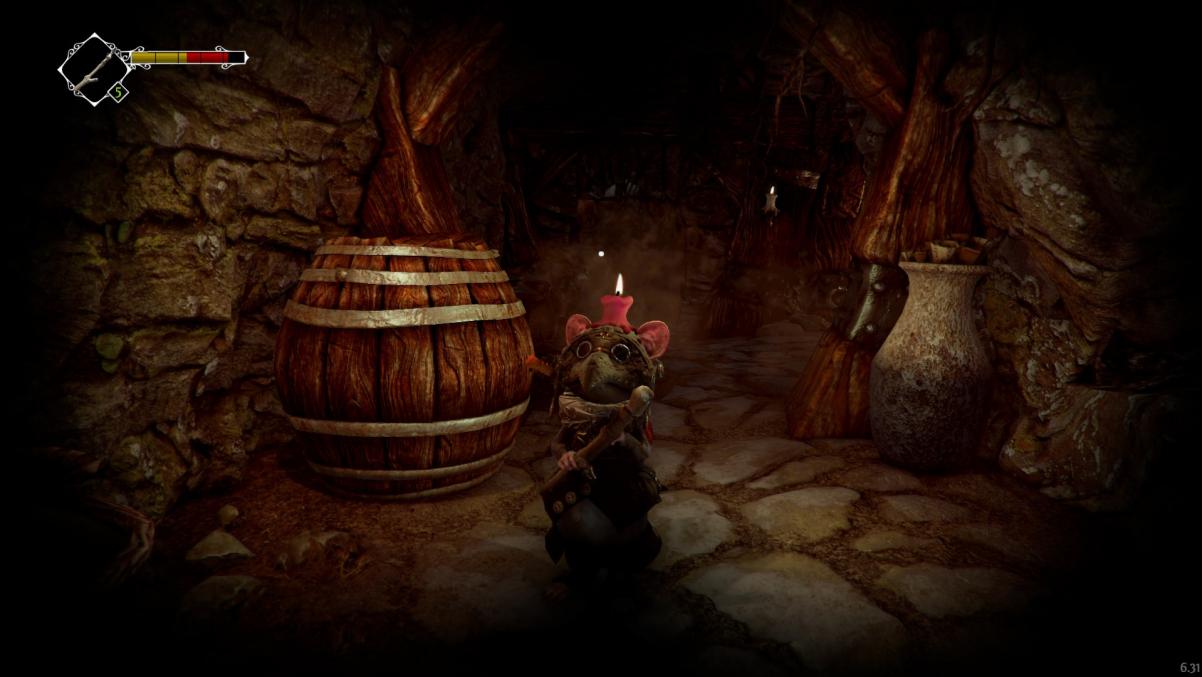 One more thing: just look how ears and paws shine through the light. It's magical!
«Blew my mind»
«Liked before it became a hit»
«Sit back and relax»