The last part of one of the best franchises of these last years. 
The combat is unsurpassable, extremely stimulant and with no doubt the best part of the game, and thus, the PvP and Co-op as well. Each build holds enormous possiblities that will take you through its own special path.
There is nothing to complain about neither the art nor the ambience, however:
The plot is not as charismatic and more forgettable than the first Dark Souls'.
The technical design of the areas and enemies is at times questionable. Lots of them are very unique, some others are just... detestable, too tedious, or simply nothing actually good or interesting.
The DLC's are decent, but improvable.
Don't let this fool you though; Dark Souls III is overall an incredible game to spend lots of hours into, especially with other kindled ones alongside you.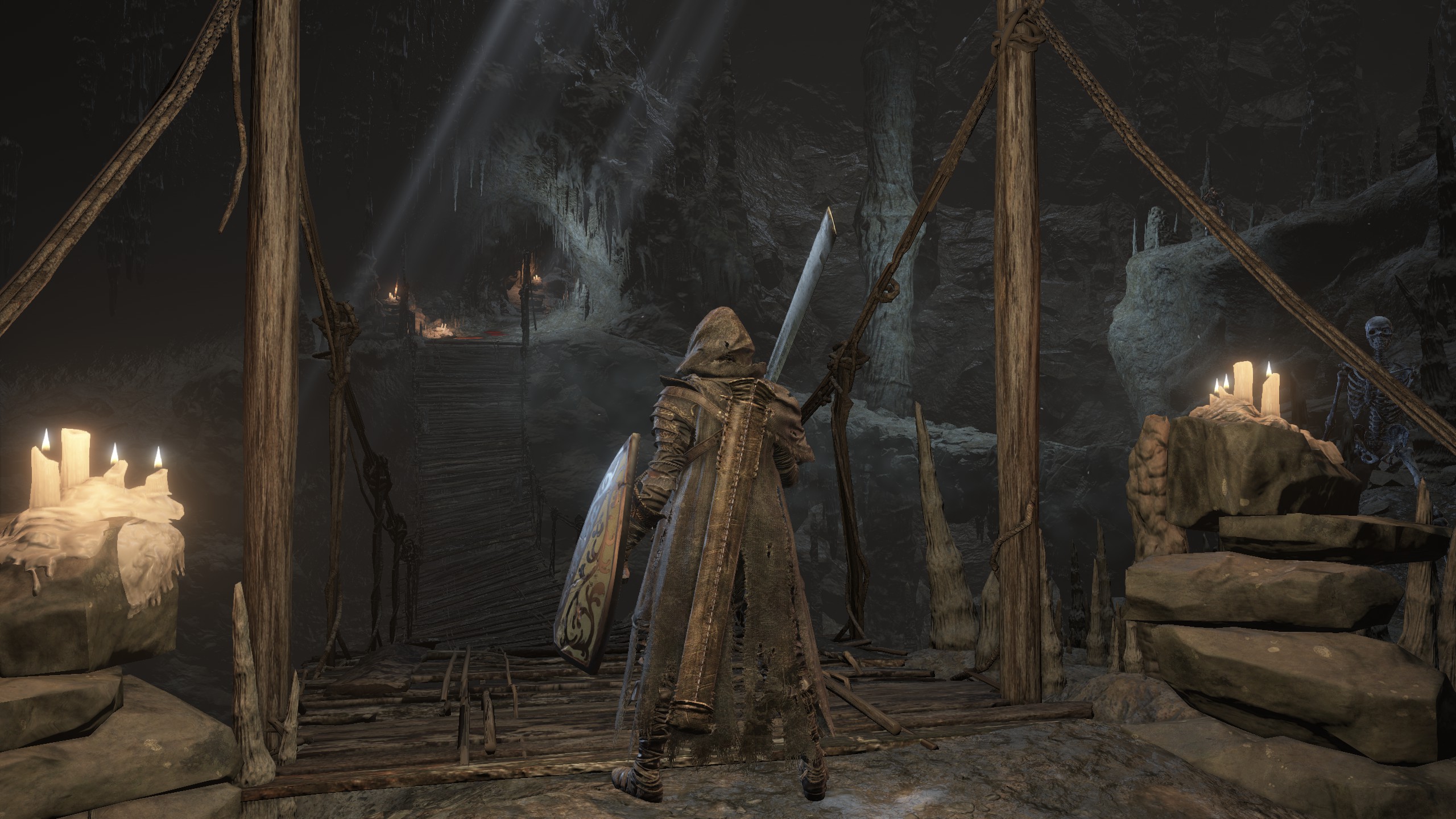 «Constantly dying and enjoy it»
«Better with friends»