The trailer gives a good idea of the game. If you think you can enjoy a couple of hours of this silly funny nonsense then you'll love it. As for me, I liked it for the first half an hour or so, but then the novelty wore off and the gameplay of click-see-what-happens-and-laugh became very tedious. I still managed to finish it, because it was short, but can't say that I enjoyed it. Botanicula way way better than this one, maybe because it had a meaningful story. I guess I have to have something bigger than a cherry to feel accomplished.
1 user found this helpful
Other reviews
13
Translated by
Microsoft from French
On the one hand, it is an extremely funny, visually beautiful, very entertaining game, easy to take in hand and accompanied by a soundtrack that always frames with the situation. On the other hand, fans of amanita design and its searched points & clicks are likely to be disappointed by the total absence of a screenplay or a real red thread in the quest of the hero. Chuchel is even lighter than Botanicula in terms of content. One has the feeling that the developers were a little lazy and contented themselves with pasting small comic scenes one after another. Some do not even have a riddle and just click. Yet, hard not to recommend this game so much you feel it has been done with love and breathes good humor. Handmade drawings remain wonderful, despite a minimalist décor. The duo DVA is always as inspired and relevant to the soundtrack with enthusiastic themes that give the smile. No bugs or faults spotted. The price would be high for any other game with such a reduced lifespan, but amanita design amply deserves it. We are still waiting for the return of a big game more supplied as Machinarium.
El Indyo
Steam, Apr 19, 2019
Translated by
Microsoft from Spain
It Is Worth mentioning his careful illustrations and great design of characters, as well as the funny little voices and a hilarious humour. 100% recommended. As The only drawback, you can put your short duration, though intense and satisfying.
darkblueline
App Store, Apr 11, 2019
Translated by
Microsoft from Spain
It is not a challenge, but the Tronchante madness that show you screen is so fun that you can not stop playing with a smile, and with some laughter. It's Worth every penny it costs. :)
Rykketiddd
App Store, Apr 11, 2019
Translated by
Microsoft from Deutsch
This Game is worth every Penny! Did my Son promise not to keep playing while he sleeps ... It is itching in your Fingers though ... So beautiful and lovingly designed. The Puzzles are challenging but solvable, which captivates my Son in particular.
Finchen123455
App Store, Apr 11, 2019
Translated by
Microsoft from Spain
I have now written to support about this. I was charged 10.98 instead of the price you see on AppStore. I love Amanita games and was super excited to get this one. As soon as I pressed my finger to get the game, I was charged double. Unless you're ready to pay 11 euros for a mobile game, don't click Buy. Shame on you Amanita Design and Apple store.
unpunishable
App Store, Apr 11, 2019
Translated by
Microsoft from Deutsch
I love the Games of Amanita!! They are full of Wit and oblique Ideas. The last Games (Machinarium, Samorost) were far more complex and profound than Chuchel. Still, the Game impresses with the many Laughs that have carried me through the Levels. Classic Point & Click, short Levels and feasible for everyone. The Duration of The Game is too short in terms of price for my Taste.
oooeuleooo
App Store, Apr 11, 2019
Translated by
Microsoft from French
Total fan of this Studio I am hyper disappointed by this latest production... We lost the incredibly rich, poetic and musical universe of Samorost, far also from Botanicula... CHUCHEL is ugly, rude limit, without any poetic research to which this Studio had us so accustomed. The game is nervous, the scenes are repetitive and infantile, no poetry emanates... What happened??
nofab
App Store, Apr 11, 2019
Translated by
Microsoft from Italian
The game is cute, innovative and nice. However, I Believe it is not at the height of other Amanita masterpieces such as Machinarium and Botanicula. This is for duration (very short despite the rather high price), both for the story on the whole, rather trivial. There are also many moments of "animation" that do not require interaction by the player who, at least as far as I am concerned, I found a little noiosetti in the long run. Very Nice but the individual steps and animations. Amanita did (and can do) but better.
Matteos
App Store, Apr 11, 2019
Review in English below ↓

----------------------------------------------------------------------------------------

Juego adorable y bonico como pocos, muy cortito, con puzzles mas o menos sencillotes con opciones a pistas y sobre todo muy entretenido con un humor muy tonto que funciona a la perfeccion.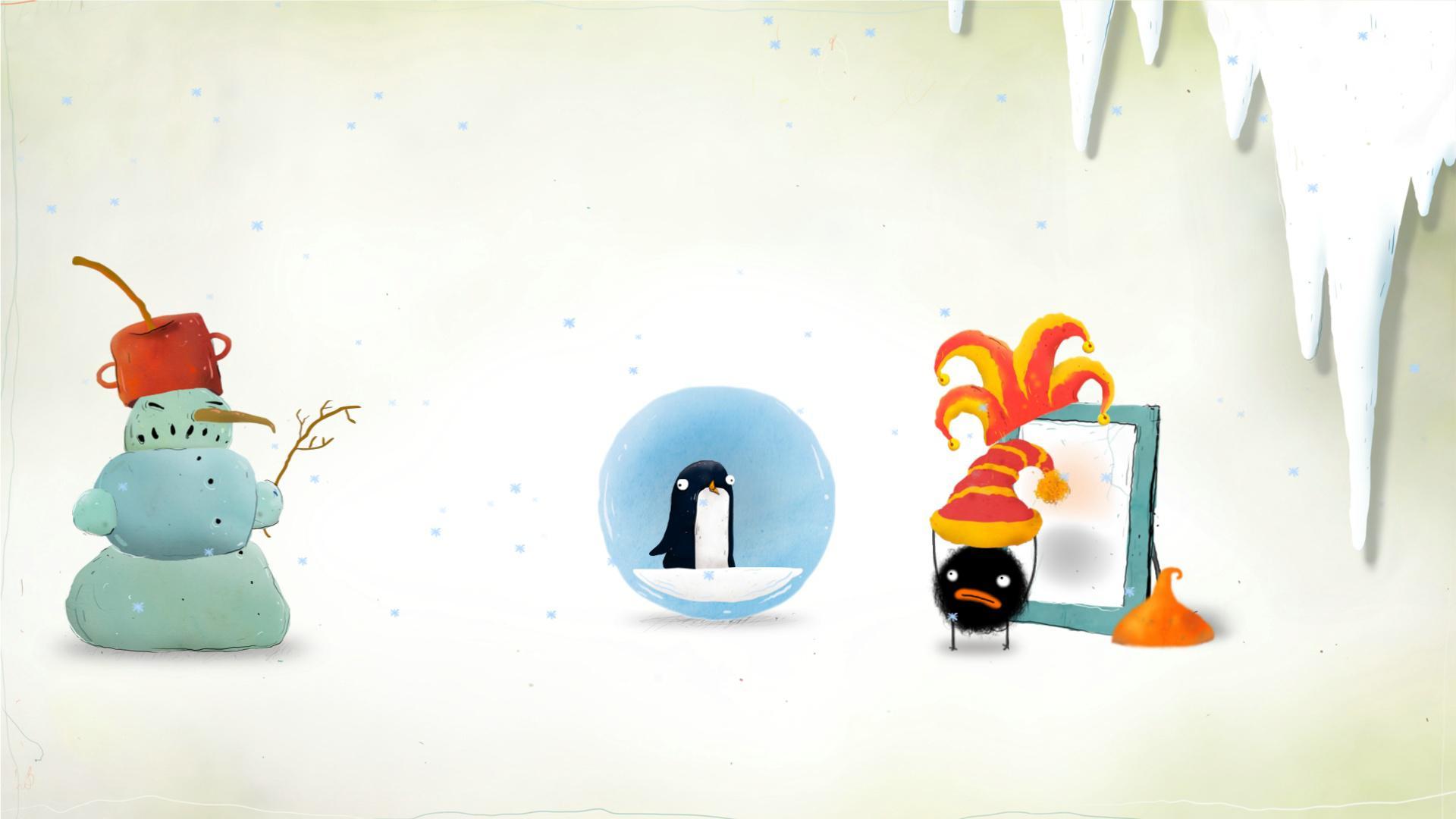 Galeria de Imagenes (Spoilers):
http://imgbox.com/g/ByLiCXFH4t
----------------------------------------------------------------------------------------
Lovely game and beautiful, very short, with easy puzzles, with hints if you need it, and above all with a silly humor that works perfectly.

2 users found this helpful
Considering Amanita, I prefer the style of Samorost and Machinarium more than that of Botanicula and now Chuchel. However, Chuchel is great with this small episodic type of adventure and the soundtrack is fast and playful, perfectly fitting the game. The animation is cute and silly, it will give your kids and maybe you too lots of laughs. Chuchel is not challenging at all. I wouldn't even say that there's actually much gameplay in it, you just point, click, and wait what funny nonsense happens. There's not much logic either. But if you are fine with that, I'd strongly recommend it.
2 users found this helpful
This is not another Machinarium or Samorost, this is not Botanicula, although it looks like the latter. If you are waiting for something like the previous games of Amanita, you'll probably be disappointed. I was. The puzzles are too simple and you get tired of this silly cuteness too soon. I haven't even finished it.
«Disappointment of the year»
«Boooring»