I'd recommend the game, if you are not against SHORT and SIMPLE games, because that is what Cat Quest really is. Bu it is also FUN and JOYFUL, so to me that was not a problem.
Well, where do I start? First of all, this is a brawler with cats. The visual side of the game is very nice and colorful. The quest side is full of action.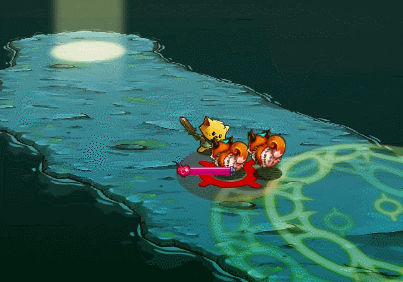 This is a casual game for younger players - or older players that happen to like cats or just want to take a break from complex and heavy RPGs. But the quality of the game is above average, because when something is made for younger audience, you know how it happens, sometimes devs think kids are too stupid, so they will play anything that is for kids. So again I recommend the game for everybody who want to relax and laugh at some silly and clever cat-themed puns. Absolutely a must have to play with your kids. But if you are a serious PC-gamer and dig only deep storylines, complex characters and suchlike, then don't bother to try it.