Other reviews
8
Translated by
Microsoft from Deutsch
The Witcher 2: Assassins of Kings Enhanced Edition is a good Role-playing game, with some good Aspects, such as the good story, the good Graphics for the Year of release and the good Soundtrack that fits well with the Scenes of the Game. The Combat System is still relatively difficult when you play the first Game, because you have two different Swords and Attacks, the Iron Sword against human-like beings and the Silver Sword against Monsters. There is also a fast and strong Fighting Style. You get used to the Controls relatively quickly, even if it is still different at the Beginning than with other Role-playing games. The German Synchro Is okay, but it could be a bit more emotional. I really like that there are moments when you can Decide for yourself what you want to do. Bad about The Witcher 2 is that the Game likes to crash, no matter which PC, but you should just cache in between, with F5. Then you don't have to play that much new. Plus, I'd think it would be nice if the Story was a little longer. From me, "The Witcher 2: Assassins of Kings" gets 8/10 Points (s). Since it is the Enhanced Edition, the Steambibliothek uses tools to find "The Wichter 2: Bonus Content, where you will include the Maps, an Artbook, the Soundtrack and some other Files.
XenorPlays
Steam, Apr 19, 2019
Translated by
Microsoft from Deutsch
So, I want to add my Mustard After 23h Playing time and a Run. First Of all, I would like to think that I find 23h too short for an (action) Role-playing Game ... While not all Sidequest did it, it might have reached 30-35h ... Still too short! Let me start with what doesn't suit me at Witcher 2:-Playing Time clearly too short! -Third Act too short! -partly free Decision-making options, but sometimes do not change anything-it annoyed me animally when the AI in front of me opened the Door, but I could not step through with it, because the Door was closed immediately-worst of all, it was that the Game-with German Text Language-gratuitous Crashes ... Without Error Message! What I thought was good:-Graphic just great! -very short Loading times-Detailed Game world-many different Opponents (Monsters, Magers etc.)-free Decision-making Options-> Incentive to play the Game again (Bin currently at my 2nd Run)-boss opponents "relatively heavy" (if you don't have the right one Tactics has)-there are extra arena fights-Story is not linear and easy top! -Geralt is a "real" hero: Can speak (sounds iwie doof ... But the Hero in Skyrim can't, for example!), he can flirt, threaten and Condemn (if you like)-many Weapons and Armor, which you can also have manufactured for Blacksmiths, for example (if you have the appropriate Scheme) But also Alchemy ingredients (you can find Almost everywhere)-d ie Dialogues that you can conduct are well written-very well staged characters, e.g. Triss, Roche or Iorweth Envy: That I couldn't get the "The Witcher" Series off at first, I have to say that it "captivated me." :D "The Witcher 2" is a great Game for little Money that you just have to have played! The Only Pity is that the third Act is kept very short (also from the Sidequests) and that the Game sometimes crashes without a reason (Put the Text language on "EN" and the Bow is fixed). Still, the Game has many more positive Sides than negative ones, which is why it's worth buying and playing "The Witcher 2" as it has a high Replay Value (for me)! 9.5/10 (the too short third Act and the above king bug)
Read more...
[AiR] UnKn0W3n #?
Steam, Apr 19, 2019
Well I've heard that The Witcher 3 was a big hit so thought I'd give the prequel a try, enjoyed it really, the game was amusing, the world was astonishing and truly made me feel like a part of it, great rpg game
«Blew my mind»
«Sit back and relax»
i miss iorveth
Nobody found this helpful
Let's keep it short and to the point. Witcher 2 is cool! ;)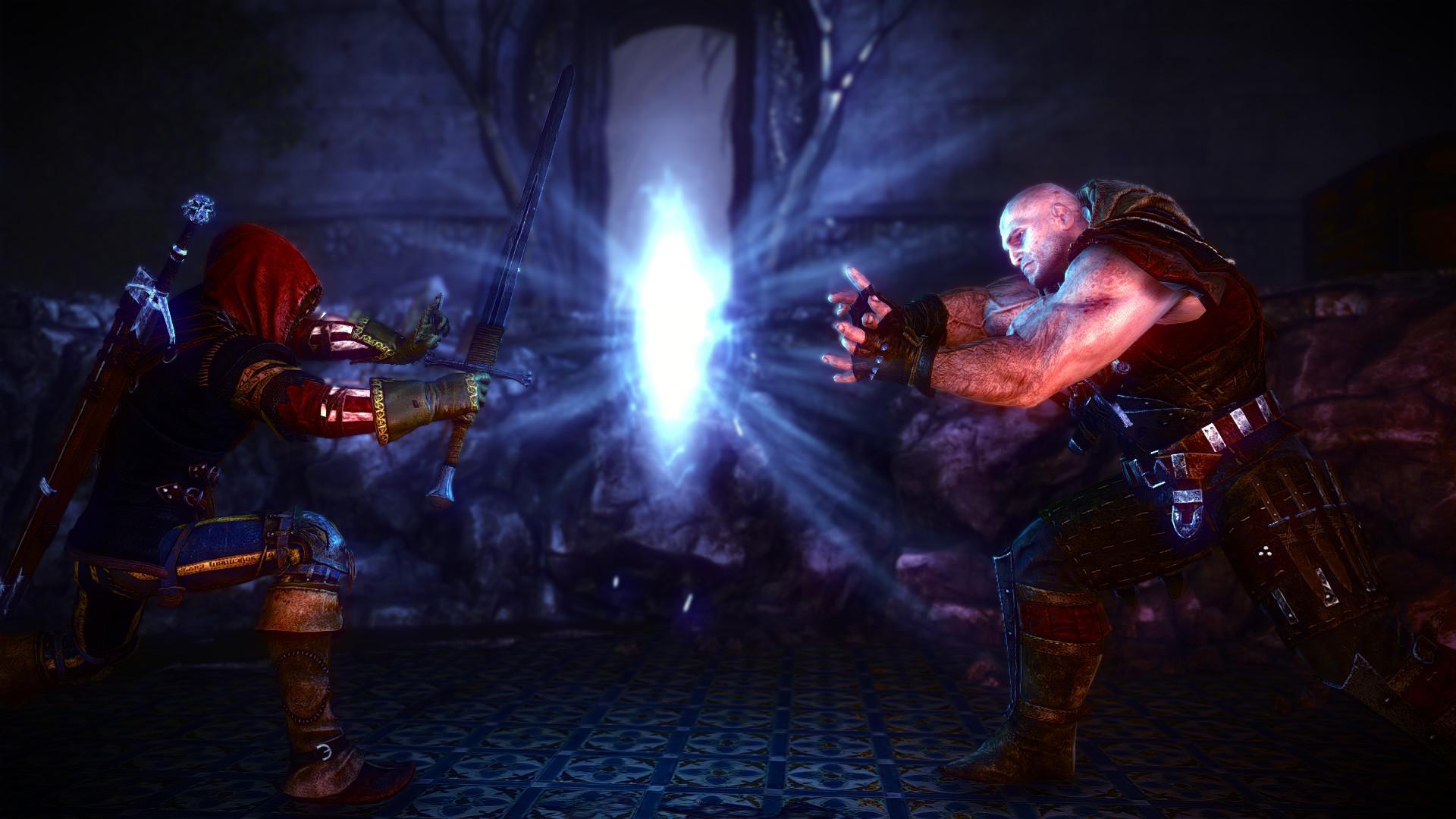 Yea, I know, these are a very useful review
«Blew my mind»
«Can't stop playing»
4 of 6 users found this helpful
I love every Witcher game - that's why it's so sad to claim the balance in this particular title is broken. If you play it on easy, it's TOO easy - you just hit your enemies and don't even need to dodge much. But the normal difficulty makes you suffer. The combat system, while being repetitive, isn't explained well and you need time to figure out how to defeat enemies. That is so annoying! As a result, a great game isn't just enjoyable for me, as I want a normal intuitive combat system, not this mess.  
Nobody found this helpful
The Witcher 2 is much better than the first game in may aspects. They added a more complicated combat system, you now need to use potions, oils and bombs, and carefully choose what abilities to upgrade. The variety of choices also makes you complete only one half of the game at once, as in the second chapter the game splits in two. That's why you really need to complete the game twice at least to try the choices you've missed. I think, it's a great decision to build the story like this. And, of course, can't say nothing bad about the visuals, characters and side quests. Everything is perfect here. BTW, what campaign did you choose for the first playthrough? I'm team Roche!