This game is much easier than other platformers out there, i.e. Ori , The Messenger or Hollow Knight. However the beauty of the art makes this a captivating experience that I was very happy to immerse myself in until the very end.
Other reviews
11
6/10

+ Gorgeous art style
+ Beautiful, melodic soundtrack

- Uninspired platforming
- Open ended narrative
Translated by
Microsoft from Deutsch
One of the most beautiful Games I've ever played. To Play Through I needed about 3.5 hours in the Casual. Don't have 100% of the Success, but I'll make up for it. You can say one thing about the Game. It's Art. A great Soundtrack and a beautiful Landscape through which you can play through. The Puzzles are not very difficult, but simply the Optics are unbeatable.
Translated by
Microsoft from Deutsch
GRIS is a Game like no other. A beautiful Play Of colours with Musical Accompaniment. GRIS is a Jump & Run. It's not hard and you can't "Die" either (I think). If you are looking for a Challenge or Action, you are wrong with GRIS. But If you want to be a little enchanted away from the usual Game world, then this Game is just right for you.
firehead02
Steam, Apr 18, 2019
Translated by
Microsoft from Deutsch
Product received for free + Very Beautiful Amosphere. Graphics and Music captivated me. I didn't get bored at any Time. In two Places, I even felt really moved. -The Puzzles could have been more difficult. All in all, it was more of a pretty Story to Witness than a difficult Task. That's absolutely ok if you know it beforehand and you can get into it like that. If you stand by the Kind of Games, GRIS is certainly worth buying.
twitch.tv/YenYen8bit
Steam, Apr 18, 2019
Translated by
Microsoft from Deutsch
This Game is just gorgeous. The Atmosphere, the Music and the Graphics. Stunning. The Game manages to convey an important Message, as well as to stimulate yourself to think about his Life. Self-acceptance Is often forgotten by many. Because it is only when you have accepted yourself as you are that you can live your Life as you see fit. Whether you can't identify with Society, for Example, because you might think about Things differently than the Majority, you mainly know who you are.
DerKommentator
Steam, Apr 18, 2019
Translated by
Microsoft from Deutsch
GRIS is a Puzzle Platformer with a fairly minimalist Look and quite a short Playing Time. (It took about 3.5 Hours) Is it good? Absolutely! I have rarely seen anything so beautiful despite the few Colors and Textures! The well-told Story does without even a spoken Word. All there is Ambient sounds, Wordless Singing and this ingenious Music. The Soundtrack is so good that I bought it directly. However, via Amazon, is cheaper than the Steam Version. The Gameplay itself is beautifully solved. Very simple Controls and Puzzles that require some Thought, but do not make the Game unnecessarily difficult. All in all, a really successful Game. Is it worth his Money? 17 Eurons for a 3-4 Hour game is quite a lot. My Rule is usually 1 Euro per game hour, then the Game paid off. I am making an Exception to this one. I simply want to support the Developers. Hoping to see another good Game of them in the Future:D If it's too expensive for you to strike in a Sale. GRIS Is definitely worth UP to 10 Euros!
MasterKiryu
Steam, Apr 18, 2019
Great game, its atmosphere is very involving, the art and music are really beautiful and relaxing. A must play.
«Sit back and relax»
«That ending!»
1 user found this helpful
It is a beautiful game with really fitting and atmospheric music, but (and there has to be a but sadly), I did not find myself as invested as I wanted to be. 

The pacing was a bit strange where at multiple points I felt as though the game was ending, not really a harsh critic just an observation. 

I really do like water colour-esque aesthetics its got going on, and I felt that the puzzles and mechanics were quite entertaining. I guess I just don't entirely understand the story enough to be invested in the main protag. 

I still recommend checking it out because it was still a fun and beautiful time, just don't have incredibly high expectations perhaps.  
1 user found this helpful
Review in English below ↓

----------------------------------------------------------------------------------------

Un plataformas 2D con puzles muy chulos, que recuerda a Journey e incluso a Monument Valley. Un viaje en solitario (pero poco) entre acuarelas con un uso de los colores y la iluminación que hacen único a este titulo, y una banda sonora que te pone los pelos de punta.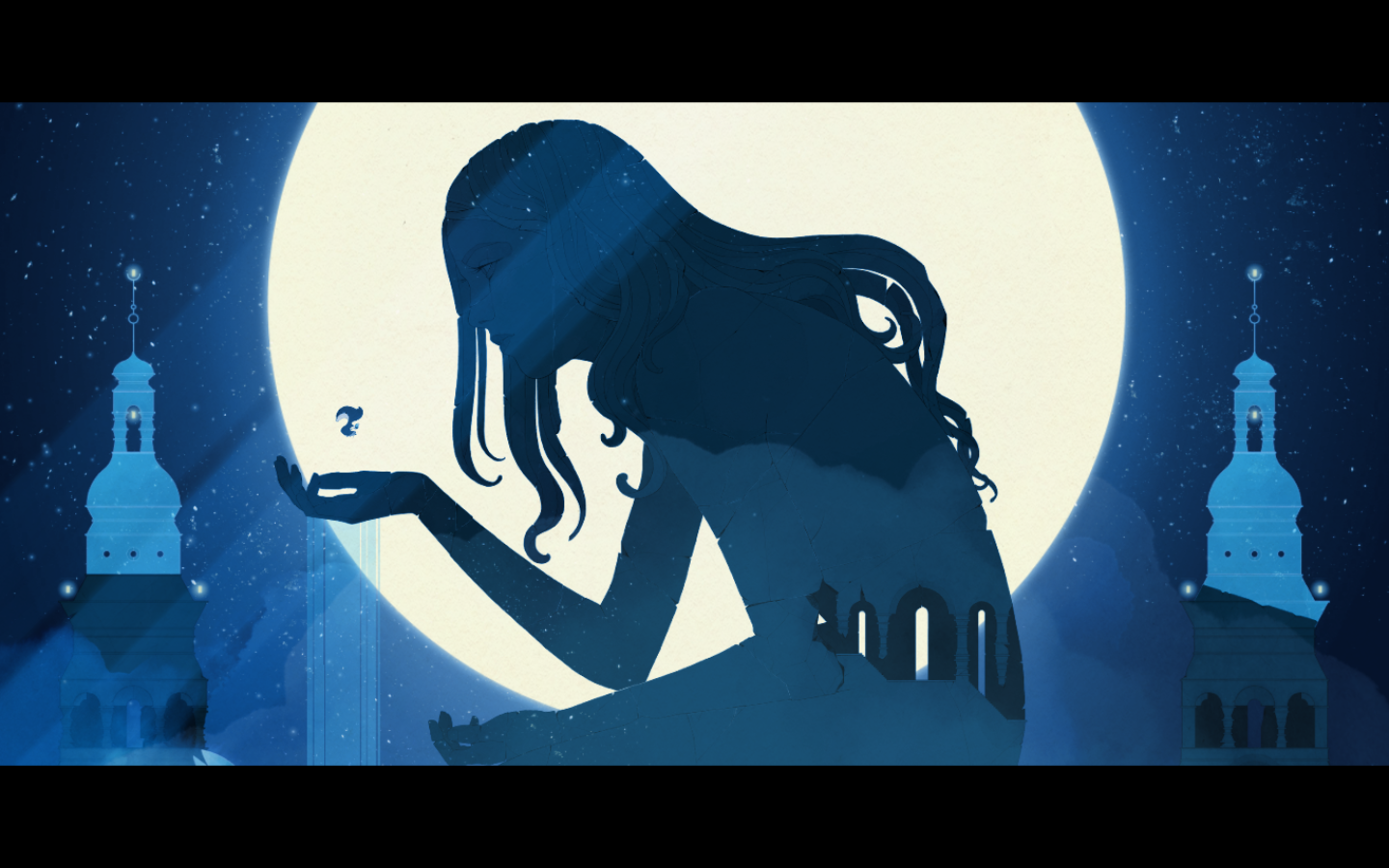 Galeria de Imagenes (Spoilers):
https://imgbox.com/g/FcFXYFuvPz
----------------------------------------------------------------------------------------

A 2D platformer with cool puzzles, that reminds me to Journey or even Monument Valley. A lonley trip between watercolors with an use of colors and ilumination that made this tittle unique, and a soundtrack that makes my hair stand on end.

«Blew my mind»
«Sit back and relax»
4 users found this helpful