this is a game that focuses only on width and forgets height. there's so much to do in this game, but a lot of it feels incomplete. the magic is "ok", the melee is "ok", bows fire too slowly, stealth is not a fun experience, many of the side quests are forgettable, the inventory management is lacking (speaking for the PC version), the crafting system is bare-bones, most animations feel stilted or incomplete, and it wouldn't be Skyrim without a few game-breaking bugs in every playthrough.

but somehow, this game usually manages to make the player forget about all that, and deliver an immersive experience that makes you want to keep coming back. tack on a few mods from the expansive fan community to address many issues, including most of those listed above, and you have a game that could come back to every now and then for your entire life
1 user found this helpful
Other reviews
9
Excellent continuation of TES, but became a bit casual in terms of pumping, the main emphasis is on additional quests and on the variety of pumping, definitely one of the best RPG.
«Blew my mind»
«Time-tested»
I understand this is not a perfect game, it may be flawed. But there's something about the world and how you interact with everyone that makes me feel so happy.

Plus with mods, you can mould this game to be whatever you want!
(For me its a hunting simulator/life sim where I can work my way up to running my own city)
Shelved it for a bit because I'm waiting for some more Beyond Skyrim releases.
«Can't stop playing»
«Beaten more than once»
.
«Blew my mind»
«Can't stop playing»
Translated by
Microsoft from Deutsch
The Elder Scrolls Skyrim, a Game you're a game. Don't have to interview at all, because it's a Masterpiece. Nevertheless, I would like to refer at least to the "New version," or the Special Edition, "and to explain whether it makes sense. If you had to describe this Game, it's Skyrim and that doesn't change either. By and large, not much of it changes, especially on PC. The biggest thing this new Addition is supposed to offer is improved Graphics, with better Textures, effects, Animations. In the Game itself, however, I noticed this only slightly. That's not to say that no Graphic Jump has taken place, but neither is a complete Mob. Although the Vegetation has increased noticeably, insane Differences are not to be expected. Beosnders on the Consoles can be seen in the differences starchjer. But it is not a real Remaster, much like Bioshock. Also many Bugs are still present in the Game, ok Skyrim has also lived through his Bugs, but some annoying ones could still have been eliminated. If you own the Original With the DLCs, then you even get this Game for free, which in itself is a good Thing. Defidme is it cheaper to buy the original injectable of the Dlcs, so is it worth it? I think the Game definitely hasn't deteriorated, it's been slightly overhauled, but particularly on the PC, a lot of the Changes are only slightly noticeable. Since the Game is like the Legacy Edition of the Original, it is easy to buy on offer. But 40 Euros are quite expensive for an, "Remaster." One of what you also have to consider if you want to use Mods is the original The better choice, as there are only those there that can even mammal the Game. Whether it's worth it or not, everyone has to decide for themselves. It's not a big Jump, but definitely not a Mis-buying either, because it's still a great Game.
Read more...
Blaubaerkeks
Steam, Apr 18, 2019
Translated by
Microsoft from Deutsch
Product received for free The Elder Scrolls V: Skyrim Special Edition I wish I could recommend the Special Edition of Skyrim as positively as the 2011 Original, but Bethesda prevents me from doing so. When Bethesda presented the Skyrim Special Editon (SSE for short) at E3 2016, I was somewhat surprised why the Company had decided to visraphically upgrade a five-year-old game and sell this as a Full Price title. Even though the XBOX One and PS4 Players were delighted to finally be able to play Skyrim in Full HD and with 60 FPS, I was a bit skeptical about the PC Release, as Owners of Skyrim and all DLCs released so far got this Special Edition for free. With the Introduction of the payable mods at E3 2017, the Penny fell for me. Bethesda spent a Year working On Making mods for REAL Money palatable to SSE and Fallout 4 of the Community. Many Games as Well as Skyrim, SSE, Fallout 3, Fallout New Vegas and Fallout 4 (to list Bethesda Games) have a large modding Community mainly active on Nexus Mods. From the aforementioned games, the modding community from Skyrim is the largest, because These have successfully kept the Game alive since its release in 2011 until now (01.09 2017) and will continue to do so in the Future. I understand that some Modders should also earn a certain amount of Money for their great Work, because many of them have really enriched the Game and made it better. Bethesda pays these Modders when they make something for their Company-which I also support! What I do not want to support in this is the Greed of the Puplisher himself, who, of course, also earn a certain Amount! Mods should stay Free! Valve had to notice This painfully a few Years ago when they wanted to implement a similar Model in the Community Market. If You want to pay for Mods, then look at Nexus Mods on the Profiles of the Modders, because some have a Donation Link about which You can pay a certain amount of Money. In the End, It remains to be said that Bethesda will hopefully fall on the Snout with her payable mods and prefer the Money they earn from their Games should also invest in them again before such a Fiasco called Fallout 4 happens again.
Read more...
Y E E T
Steam, Apr 18, 2019
Skyrim is an incredibly detailed world with incredibly beautiful landscapes.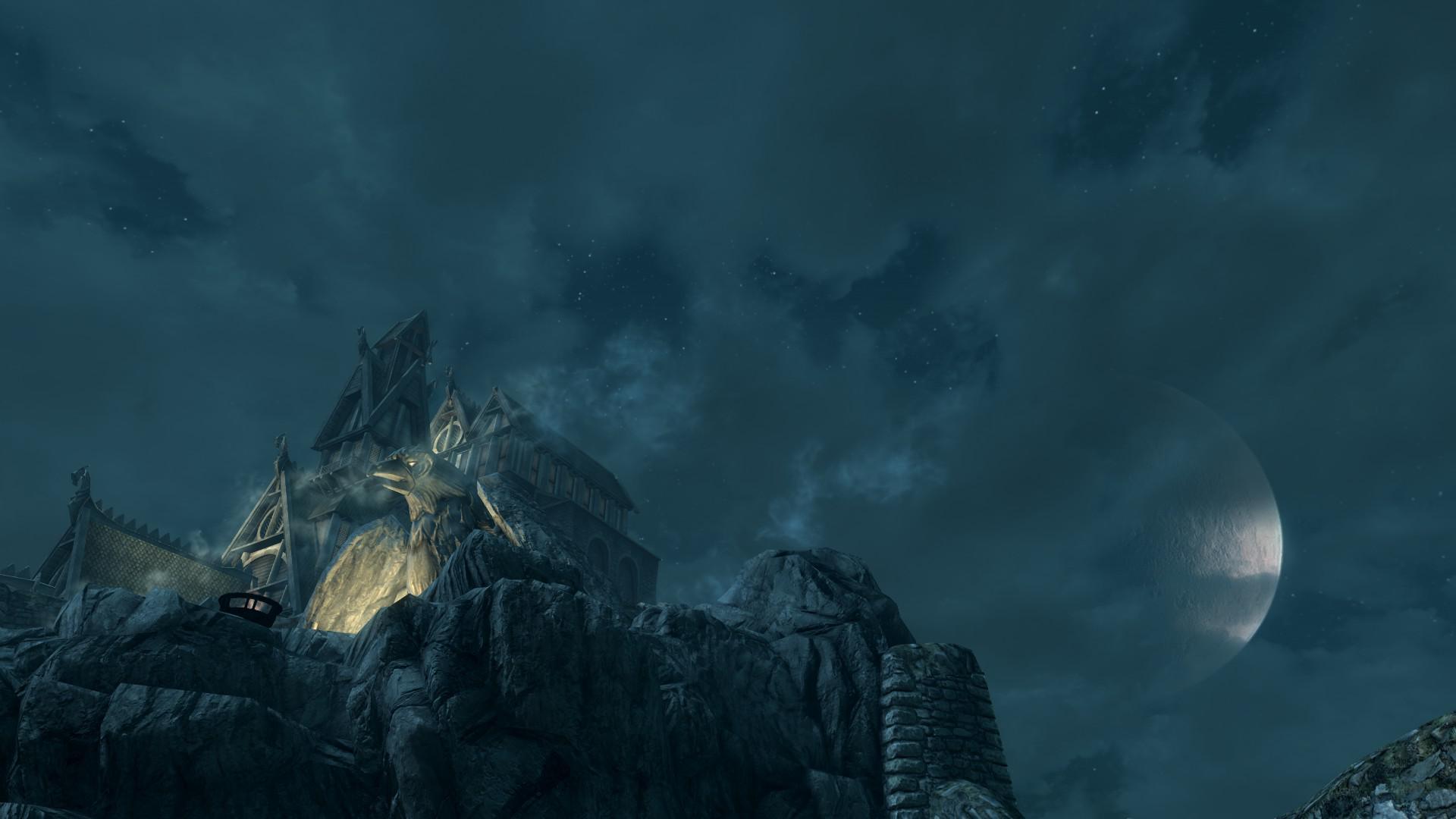 You can play absolutely any character, ranging from a weak trader who fights with his fists and ending with the master of all schools of magic.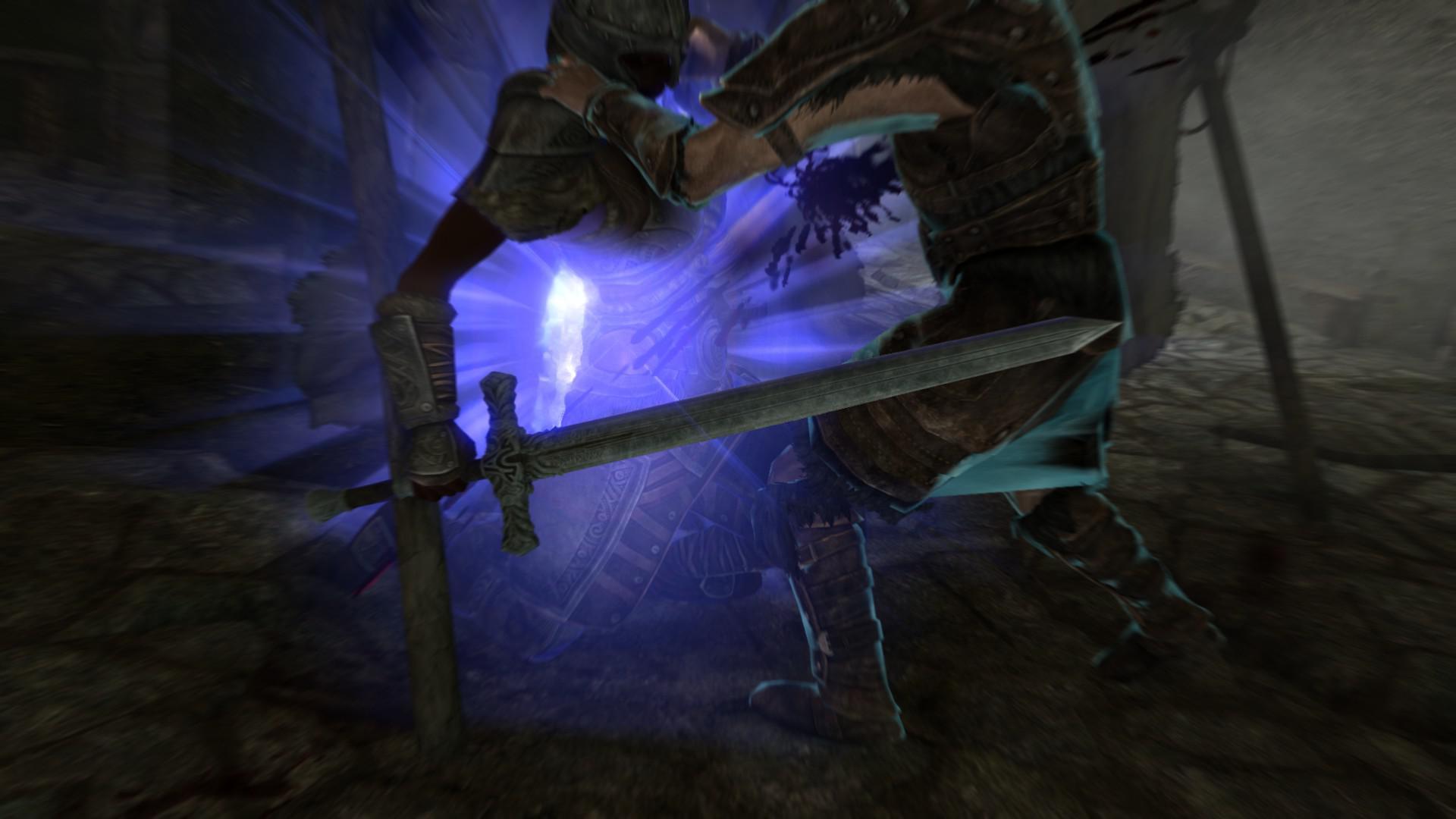 The only problem with the game is bugs ;) But without them? (Although a few reissues of the bugs have not been fixed, but gave everyone the opportunity to install mods that fix bugs in the game)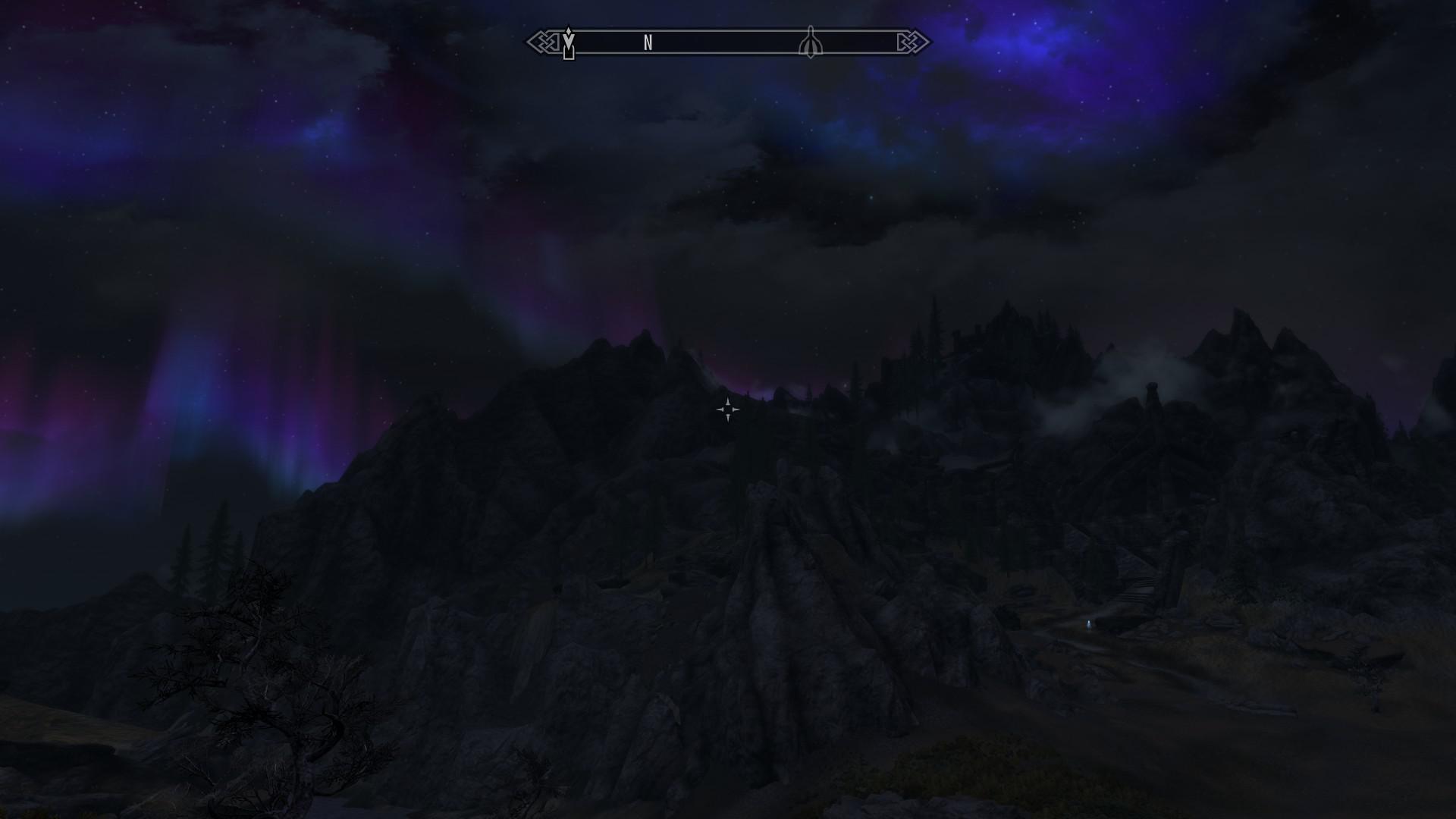 1 user found this helpful
Unrivalled tourism simulator, but a mediocre RPG at best.
2 users found this helpful