A decent enough game that has some cool things about it. I've always like the art style in this series as it stands out and reminds of Fable. This game suffers from identity crisis. It isn't sure if it wants to be a loot rpg or an open world adventure game and it ends up trying to do both but not really doing either too well.  Definitely can be buggy in spots and is repetitive as hell. I feel like it overstays it's welcome a bit too. Not a bad game by any means. 
Other reviews
10
Darksiders 2 takes the formula established in 1 and adds in an RPG progression system. There are two skill trees, one for "casters" and one for "melee", but in practice both involve plenty of melee hack-and-slash combat. There's now also a full loot system, with armor pieces, weapons, and trinkets. Some have unique effects, but most are randomized. The combat itself seamlessly integrates skills into the hack-and-slash gameplay. Death, with his signature scythes, is faster and has more combo potential, but there's also slower, heavier hitting weapons to play with.

The story takes place immediately before Darksiders 1. It takes Death beyond Earth to some truly spectacular fantasy-style worlds, and is also a good bit longer. The environments and world are a step above the first game, and there's a cast of characters you meet along the way.

The main dungeons are great, with almost identical dungeon treasures to Darksiders 1. Puzzle design is good, and there's loads of optional dungeons and puzzles to explore.

The remaster is purely visual. Controls have been left untouched and most bugs are still in the game. For the most part, this isn't an issue, but, just like Darksiders 1, the camera and aim sensitivity is all over the place. I had to mess with steam's controller API for a bit to get aiming and camera controls to an acceptable place.
Read more...
My entry to story driven games
Translated by
Microsoft from Deutsch
One of my Favorite Games. Yet all the crashes and bugs are just annoying. Still, I had a lot of Fun. The Story is so well, but I like The Diablo Style. Look forward to DS3 now and hope that has fewer bugs than this one.
Mycologe
Steam, Apr 19, 2019
Translated by
Microsoft from Deutsch
I dunno why people dont like this game. The first one was Good yes but this one HOLY ♥♥♥♥ Better Story, Better fights, better... wait WAY BETTER Soundtrack the first 10% suck i have to admit but after that its jsut a masterpiece and greatly underrated! Absolutly awesome 9/10
Thebigmob
Steam, Apr 19, 2019
Translated by
Microsoft from Deutsch
One of the best Games for me. Have now bought the Game from Steam, but already know it via a purchased DVD version. Better than Darksiders and above all capable Programs. The Puzzles are demanding, the Fights fluid and the Game also has a nice Narrative (which most Games lack). There's really no Point I could criticise at the Game.
HammasOdrWas
Steam, Apr 19, 2019
Translated by
Microsoft from Deutsch
I'm full on the excellent Game. Class Graphics, super Sound, dense Atmosphere, beautiful Game world, strong Talkers, good Controls with Gamepad! Unfortunately, the Game still has a few Bugs that are annoying, but don't break the fun of the Game! I can recommend the Game to anyone looking for a first-class action Game On a large Scale! I give 9/10 Points!
Kingpin
Steam, Apr 19, 2019
Translated by
Microsoft from Deutsch
Unfortunately, after Selecting a Savegame, it crashes. In this Form, it is not playable. There is probably waiting for a Patch. However, 6 Euros is a very fair Price for the Owners of the original Version. However, Larian with Divinity Original Sin and inXile show with the Wasteland 2 Directors Cut, which is also completely free. But Since the Publisher switched, Nordic Games is content, which they can make some Money from the improved Version, they did not benefit from the original Sale.
--Imperator--
Steam, Apr 19, 2019
Translated by
Microsoft from Deutsch
Well... Let's Put it this way: The Game is cheap In the Sale, there are collectible cards and it's also not too bad to make ends Meet in a Period of Boredom. Otherwise:-Climbing Mechanisms failed, but: Why not? -Music repeats itself and starts to annoy easily at some point, but what is Windows MediaPlayer for? -Setting with Death etc. I like and the Story itself is Ok-the Key assignment is really absolute very first Cream with Strawberries, which has lost nothing of its stunning Batting Creminess even after the umpteenth Walk through the Menus! (That was Irony)-after the absolutely busted Boss Fight against an Opponent 40 times the size of yourself, where the Camera enjoys hiding behind Grass or also lensing from below through the invisible Ground, you think to yourself : Now the SPiel could be finished. But no, nix there, it goes on with exactly the same Puzzle elements as before. Maybe an Advantage if you like something like that Well well, I'll recommend the Game, but you shouldn't expect yourself too much.
Entagon
Steam, Apr 19, 2019
This is a good object of study: an example of an ambitious team that undertook to combine in one project visual style of Warcraft, scale of Twilight Princess, the DMC combat system, and revive Raziel from the Soul Reaver. Unfortunately, the studio Nordic bite more than could swallow and game turned to be huge and empty.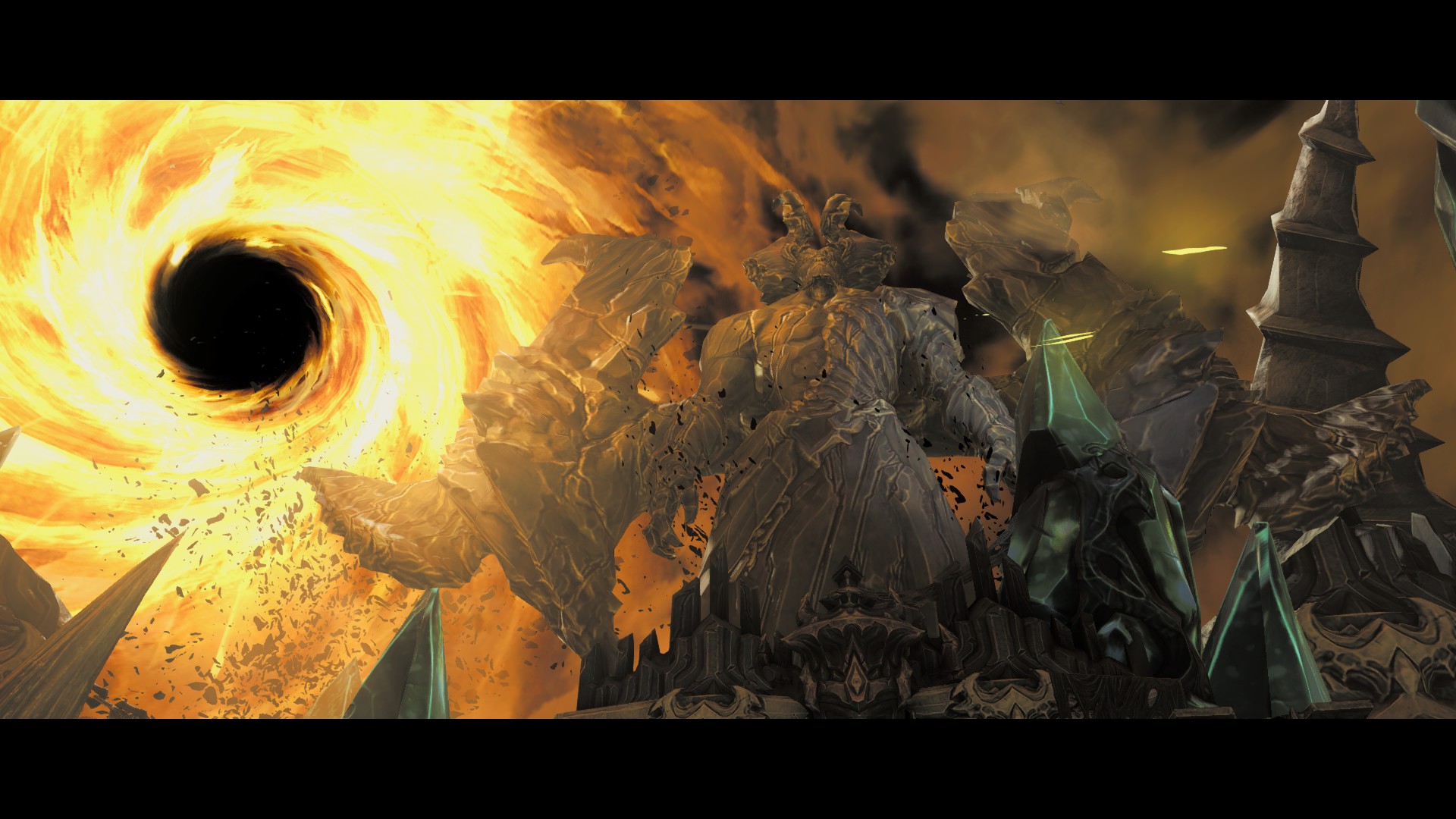 The game is indecently stretched. Precisely I can say in how many — 3 times! Because each mission involves searching for three parts of the key / artifact / group of characters. On the way to each part, we meet the obvious puzzles, which are rarely forced you to think, but only wasting time. I did not have the patience for additional missions, DLC locations and collectibles.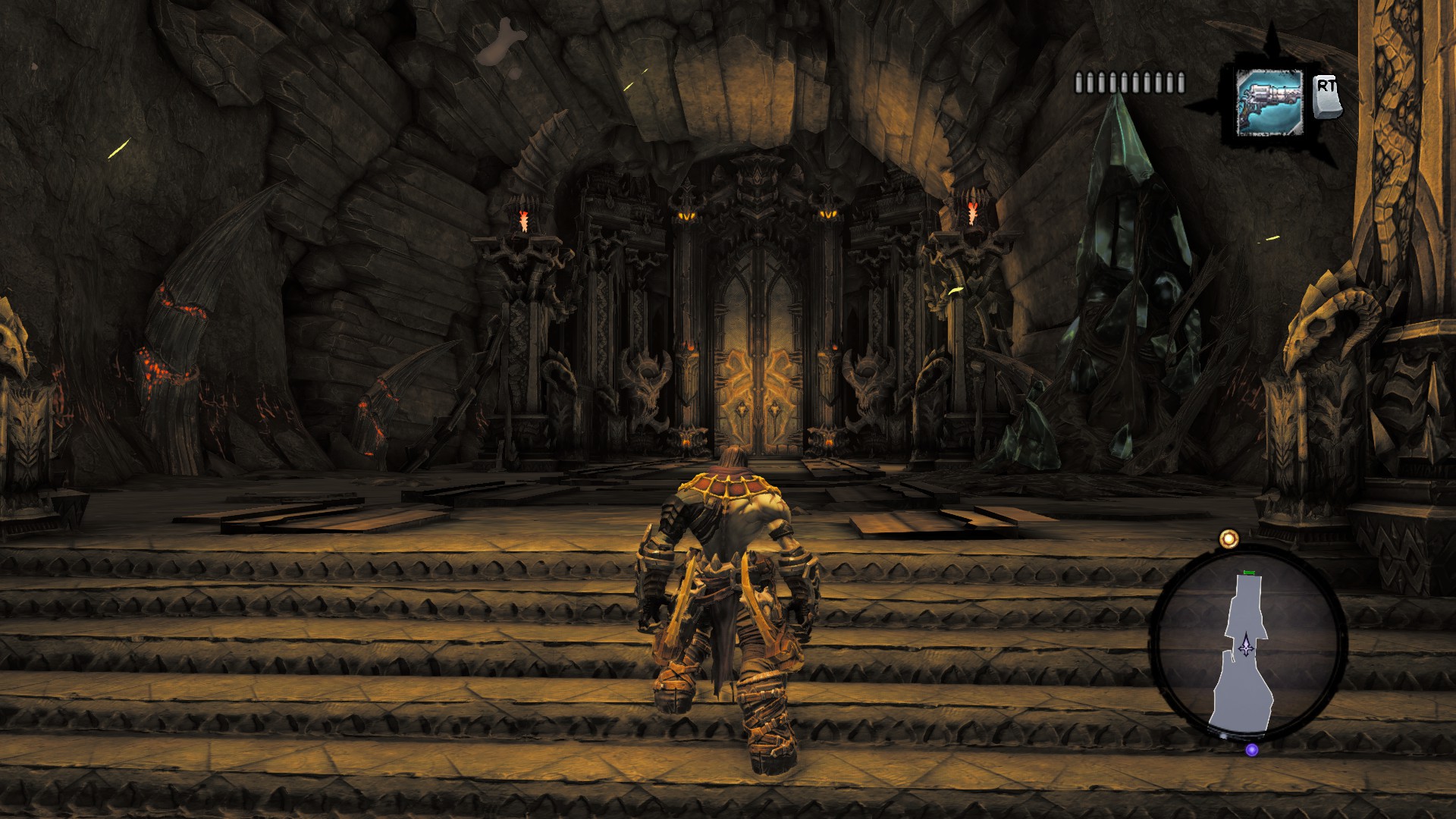 In contrast to the emptiness are beautiful locations. For the sake of them I probably beat whole game. It's interesting to look at the worlds here. Ancient trees, Giant towers, Soaring islands and much more. Each wall is drawn so it can be used as cover of a metal album. In the air constantly floating fog or sme ashes. Unfortunately, such cool objects are well noticeable and when you sees the head of Gargoyle above the main gate as main element, and later its smaller version as a sewer pipe, it spoils the impression.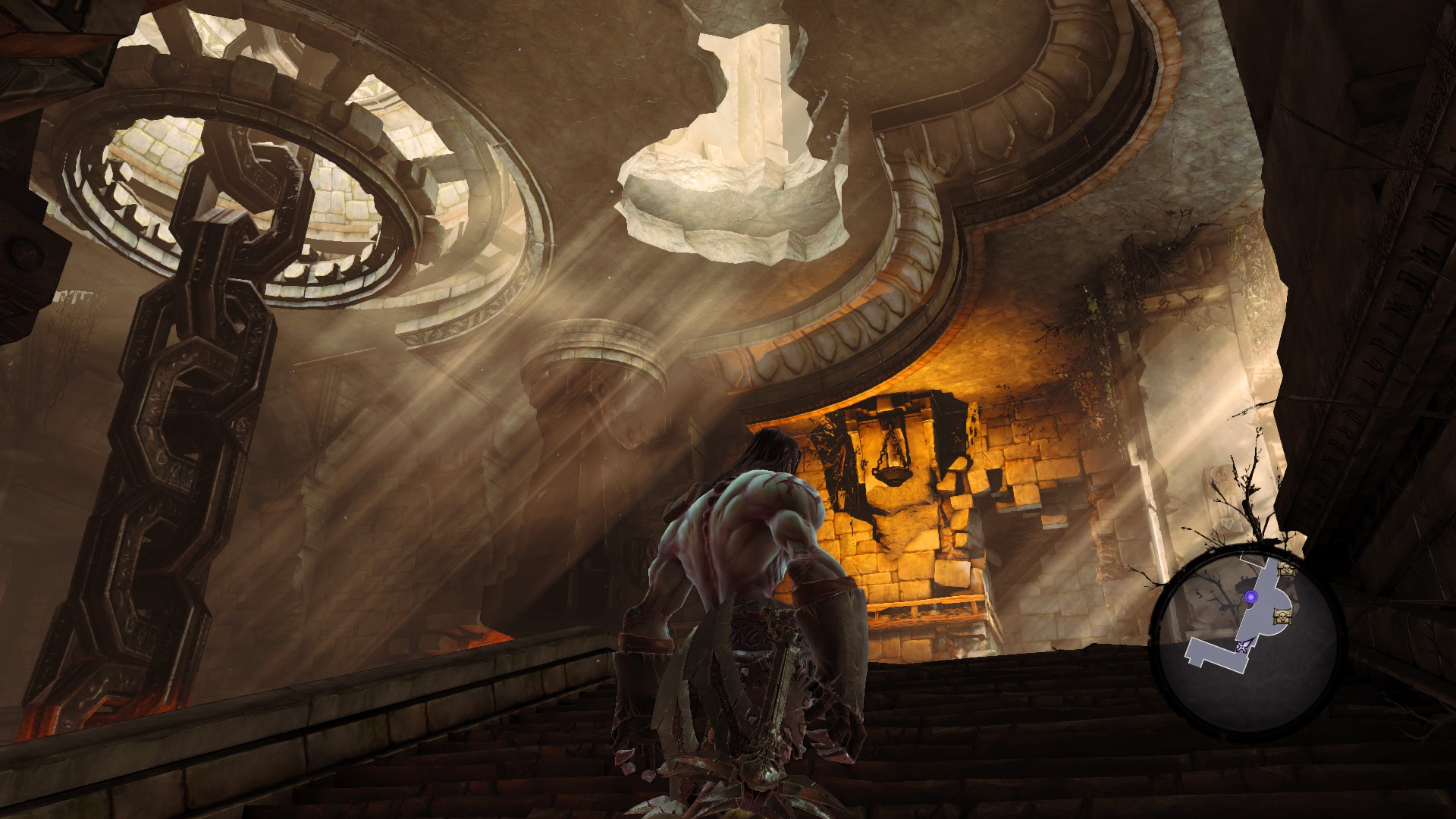 Story try to be epic, but fetch missions lower its volume. When Death at the end of the game says: "I do not know why I did all this" you share these feelings with him.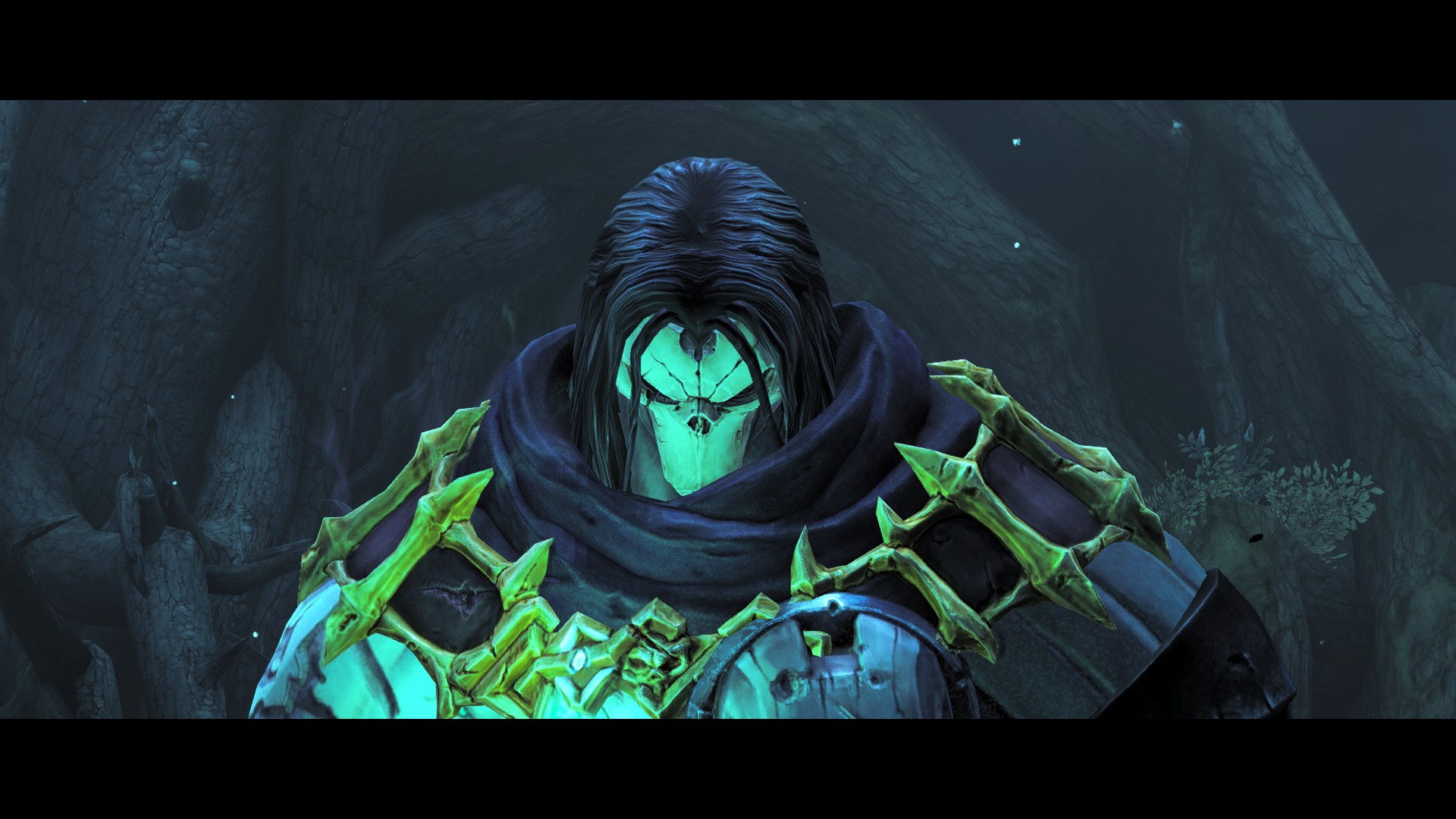 Read more...
1 user found this helpful