Other reviews
6
Translated by
Microsoft from Deutsch
Product received for free I can only join most gative reviews. The Game is too repetitive. The Game starts with 2 Squads of units. The first 4 missions pass slowly and are relatively light. Only after collecting 6 Coins (about the first 5-6 level) can you improve your Squads. Regrading The Squads is very important as the missions become heavier and heavier. But it is not shown how difficult the Island is. In my first Run I was completely destroyed on the approximately 11 Island, because the big Vikings are very powerful. Only grinds are hiflt there. Only that doesn't work out either, as there is only this one Game Score, the Islands are getting heavier and Heavier and the Dead is catching up.
Röhrio
Steam, Apr 19, 2019
Translated by
Microsoft from French
This game may not be worth the €15 that I put there, but the atmosphere transmitted, whether through music, sound, textures, sells dreams and testifies to the potential of this game. It is often said that the game is quickly repetitive.. But to finish the game to 100% (success steam) you will pass this detail, captive by the complexity of some fights (you will bite your fingers for sure!). It must be admitted that the game lacks a few things that would make the game of advantage interesting. Whether adding new mobs, a larger class choice, or a longer campaign with possibly an easier mode with backups to "start" and motivate the most hardcore players to play hard and finish the game at 100% (adding steam success). The addition of steam card could also be nice, a series of badges made by the community and voted for no! Feel free to share your opinion under this message if you have anything else to add or contradict! :) I highly recommend (even more on sale! D:)
Translated by
Microsoft from Deutsch
Update: 25.11.2018 After a few Hours of Playing, my Fun has increased even more. Having understood some Things more, as before I have now realized what Depth of play lies in this Game and what real, tactical Possibilities this game has. At this Point I would also like to Thank ExplodingHamster, who with His Game series on Youtube has shown me many new Possibilities for this Game. Can only recommend these Videos:
https://youtu.be/YFYHdV4cXhY
So more and more a hammer Game of the Highest class. ----------------------------------------------------------------------------------------------------------------------------A great Game! Simple Mouse control, beautiful Graphics, strategically demanding, high Gameplay through live action, Replay Stimulation through randomly generated Islands, Improvements of its own Armies, each Island has its own Strategy claim and thus influence the Choice of Own Troops: A fast, partly nerve-wracking Action game that I can loosely recommend for Strategy fans. In Terms of Replay Appeal, I may still lack a Point Rating/high score list at the End of the Game to be able to compete with previous Results. But even now, Replay Appeal Is already present-and if only to have real Fun.
fuchsvv
Steam, Apr 19, 2019
Fun simplified RTS game play that is replayable with great rogue-like randomly created islands. Repeat runs make for a slow start and a I still haven't been able to beat the game. But fun for a run. (Has been updated since.)
Review in English below ↓

----------------------------------------------------------------------------------------

Estrategia en tiempo real. muy bonito visualmente, con niveles generados aleatoriamente que hace cada partida un poco diferente de las anteriores.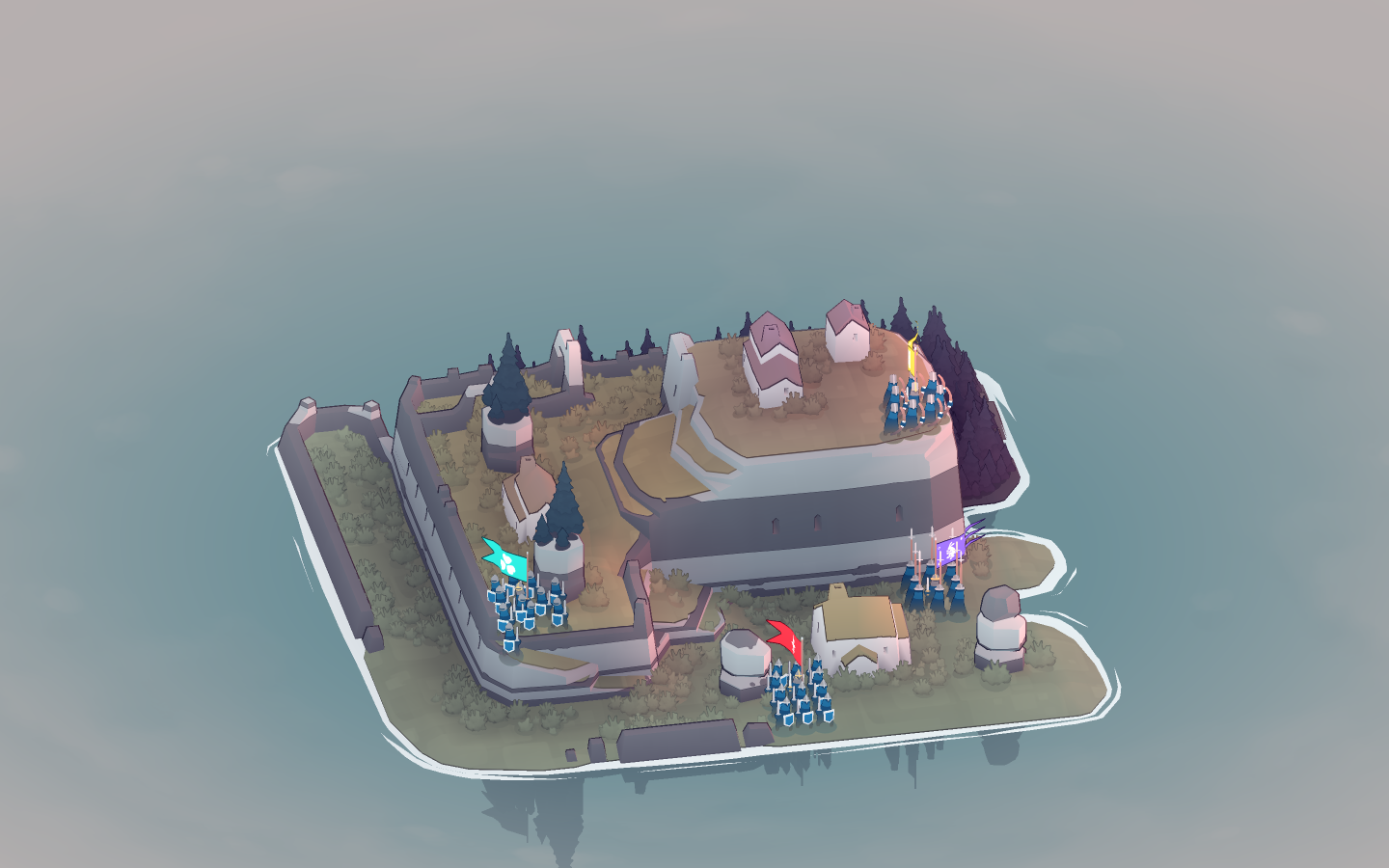 El combate se basa en un sistema muy parecido al que tiene Ni no Kuni II: Revenant Kingdom, en el que por ejemplo las lanzas son efectivas contra los escudos y los escudos contra los arqueros.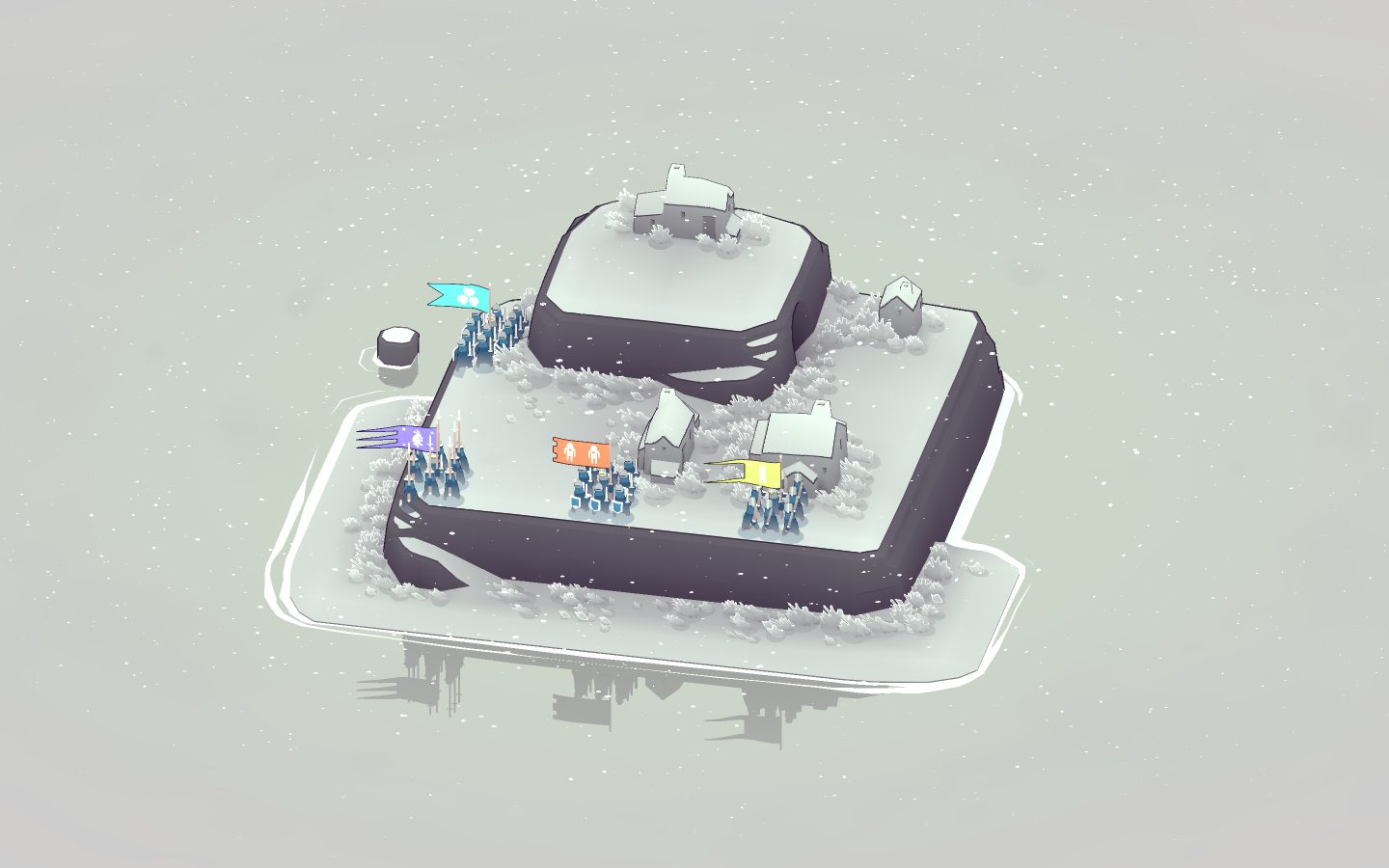 En cada nivel te pueden dar un ejercito o un accesorio para mejorar las tropas, a las cuales tambien puedes mejorar con dinero que consigues evitando que los "invasores" destruyan las casas de cada isla, a mas casas consigas salvar, mas dinero generas y mejores cosas puedes adquirir.
----------------------------------------------------------------------------------------
Real-time strategy, very beautiful, with randomly generated levels that makes each level a little bit different from the previous play.
Combat is based on a system very similar to what Kuni II: Revenant Kingdom has, in which for example the Spears are effective against shields and shields against the archers.
In each level you can get a new army or an accessory to improve the troops, to which also you can improve with money. The money you can get it avoiding that the invaders destroy the houses of each island. The more houses you avoid being destroyed, more money you will make and better things you can purchase.

Read more...
«Just one more turn»
«Sit back and relax»
1 user found this helpful