Review in English below ↓

----------------------------------------------------------------------------------------

Sekiro, no es un souslborne. Eso es lo primero que tienes que saber y meterte en la cabeza. Esto es otra historia, otro genero incluso. Aquí no hay personalización, tampoco distintos tipos de armas ni niveles, esto no es un RPG es un juego de Acción. Partiendo de ahí, lo que si que tiene es dificultad y jefes a cascoporro.

El juego esta muy bien balanceado, esta diseñado para que no puedas romperlo como si puedes hacer en los Soulsborne y pasarte los jefes sin problemas. Aquí tienes que aprender a jugar, no hay rodeos ni "trucos", pero si que puedes facilitarte los combates con la prótesis de tu brazo, la cual puedes mejorar con dinero y algunos ingredientes. Los enemigos y especialmente los jefes suelen tener una debilidad a alguna de estas prótesis que vas consiguiendo a lo largo del juego. La otra rama en la que puedes definir tu "build" son las habilidades (activas y pasivas) y que compras con puntos de habilidad, obtenibles combatiendo o mediante algún mini-jefe.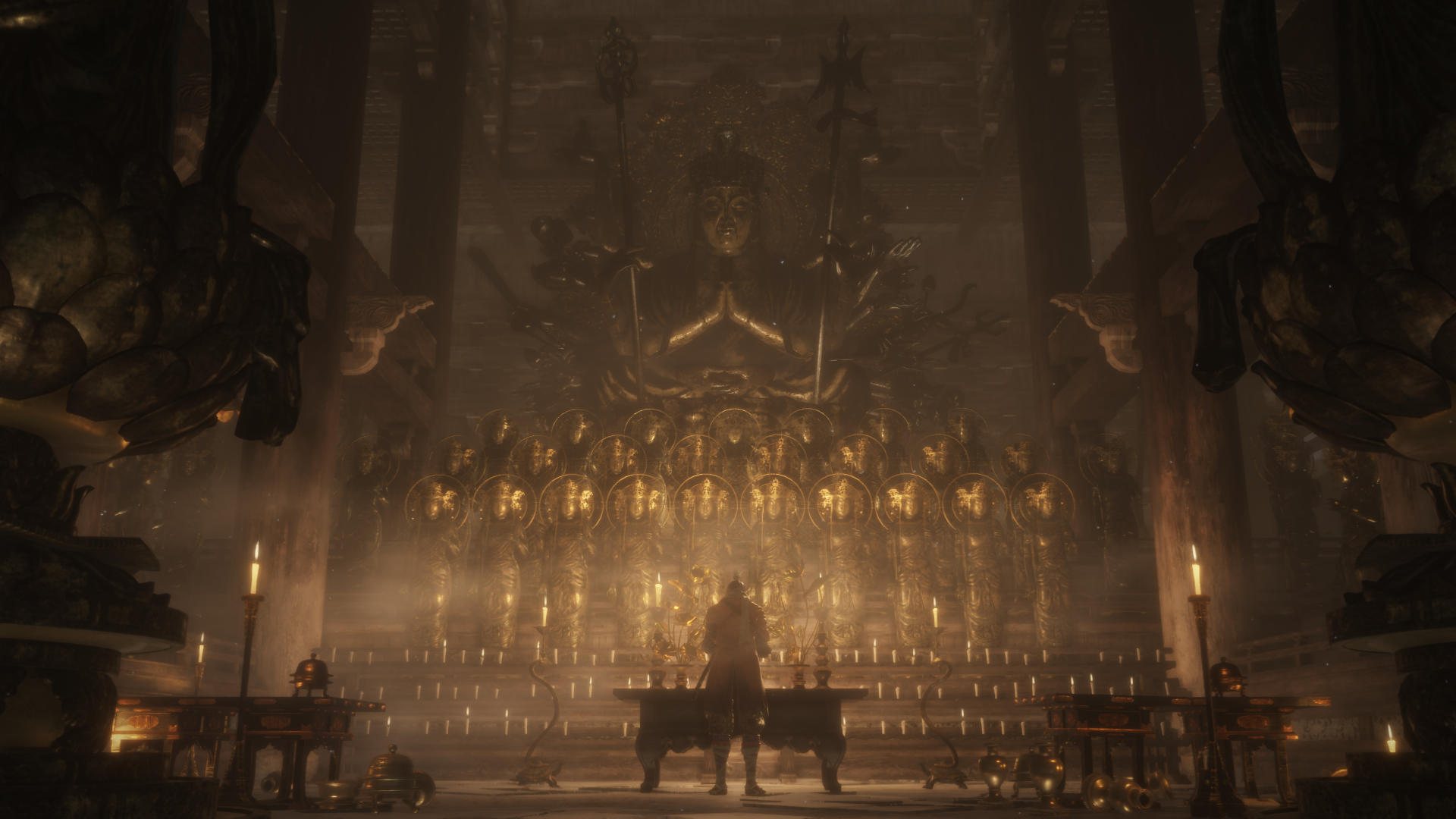 La mejor parte de Sekiro, es su movilidad y verticalidad. En comparación con el movimiento tosco y poco pulido de Darks Souls 1 y 2. Sekiro es un juego que basa todo en su movimiento rápido, ágil y preciso. Precisos son también sus combates, ya que esta basado en su gran mayoría en el "parry". El objetivo del combate es romperle la postura al enemigo para hacerle un critico e infligirle mucho daño, mientras te defiendes de sus ataques esquivándolos o realizándoles un parry. Pero eso no es todo por que el jugador también tiene que evitar que le rompan la guardia, ya que si esto ocurre, no te puedes realizar ningún movimiento durante unos segundos.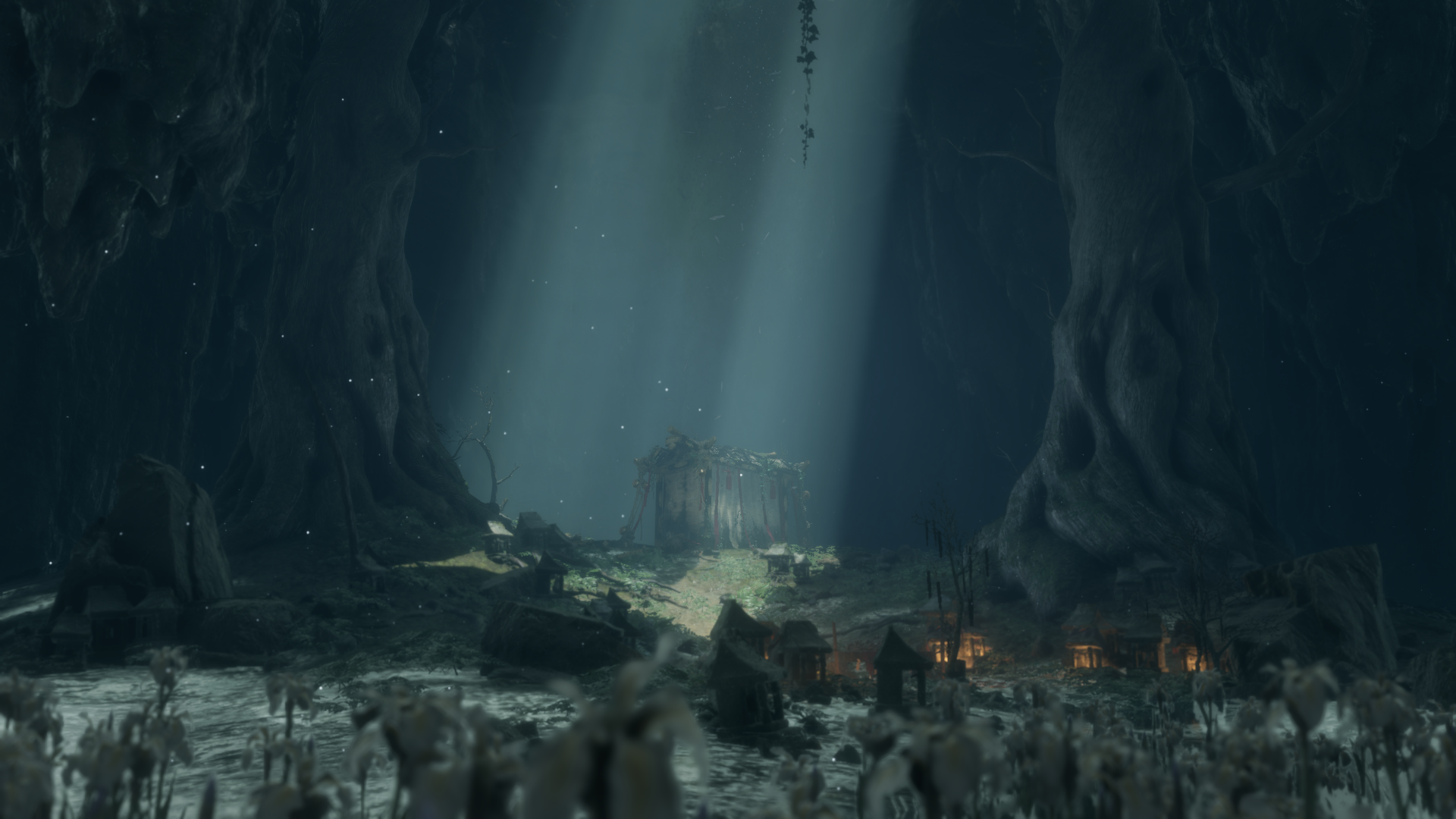 El apartado gráfico cumple, es bonito pero no es ninguna maravilla técnica. Lo que si cabe destacar es que esta muy bien optimizado y funciona sin problemas (al menos en mi caso). Y poco mas se puede decir sin entrar en spoilers.
PD: El tañido de las espadas mola muchísimo.
----------------------------------------------------------------------------------------
It's not a souslborne. That's the first thing you need to know and get into your head. This is another story, another genre even. There isn't personalization, nor different types of weapons or levels, this is not an RPG is an Action game. Starting from there, what has is its difficulty and a lot bosses.

The game is very well balanced, is designed so you can not break, like you can do in the Soulsborne and pass the bosses without problems. Here you have to learn, there aren't "tricks ", but you can make it easy usingthe prosthesis of your arm, which you can upgrade with money and some ingredients. The enemies and especially the bosses usually have a weakness to any of these prostheses that you can get along the game. The other branch in which you can define your build are the habilities (active and passive) that you can buy it with skill points, obtainable by fighting or defeating some mini-boss.
The best part of Sekiro is its mobility and verticality. Compared to the clumsy and unpolished movement of Darks Souls 1 and 2. Sekiro is a game that bases everything on its fast, agile and precise movement. Accurate are it's combats too, because it is based on the vast majority in the parry. The objective of the fight is to break the position of the enemy to make him a critic and inflict a lot of damage, while you are defending of their attacks avoid it or with a parry. But that's not all because the player has to avoid having his guard broken, because if this happens, you can not make any movement for a few seconds.

The graphic part complies, it is beautiful but it is no technical accomplishment. What is noteworthy is that it is very well optimized and works without problems (at least in my case). And little else can be said without entering spoilers. PD: The sound of the swords is very cool.
«Can't stop playing»
«Constantly dying and enjoy it»