First, I'd like to point out some great features. There's a unique combat system, you can build up your own fighting style from the small elements. The game is not really that difficult so you can just smash around the buttons and block enemies' punches and that will probably get you through 90% fights (this obviously concerns only single player mode). But learning new moves (you have to block incoming blows to learn them, which is very inventive) and tinkering with your own combos is fun and rewarding though. This was the main thing that made me stay with the game for some time.
The single player mode sucks in all ways possible. I understand that this game was intended to put multiplayer in the first place, but that doesn't mean that the devs should have made the single player such a bummer. If you don't intend to satisfy gamers who dig single player capmaigns, you shouldn't release the single player in the game at all.
Speaking about gameplay, the most annoying thing is that there is no minimap, so you can easily end up going in circles. At the same time the world is so small and yet it manages to be boring and monotonous. Exploring is very unrewarding since there are no really unique locations, even objects are the same in all the parts of the world. You have a vase, some sort of a pile (which contains weapons/armor), and those are all the objects you can interact with.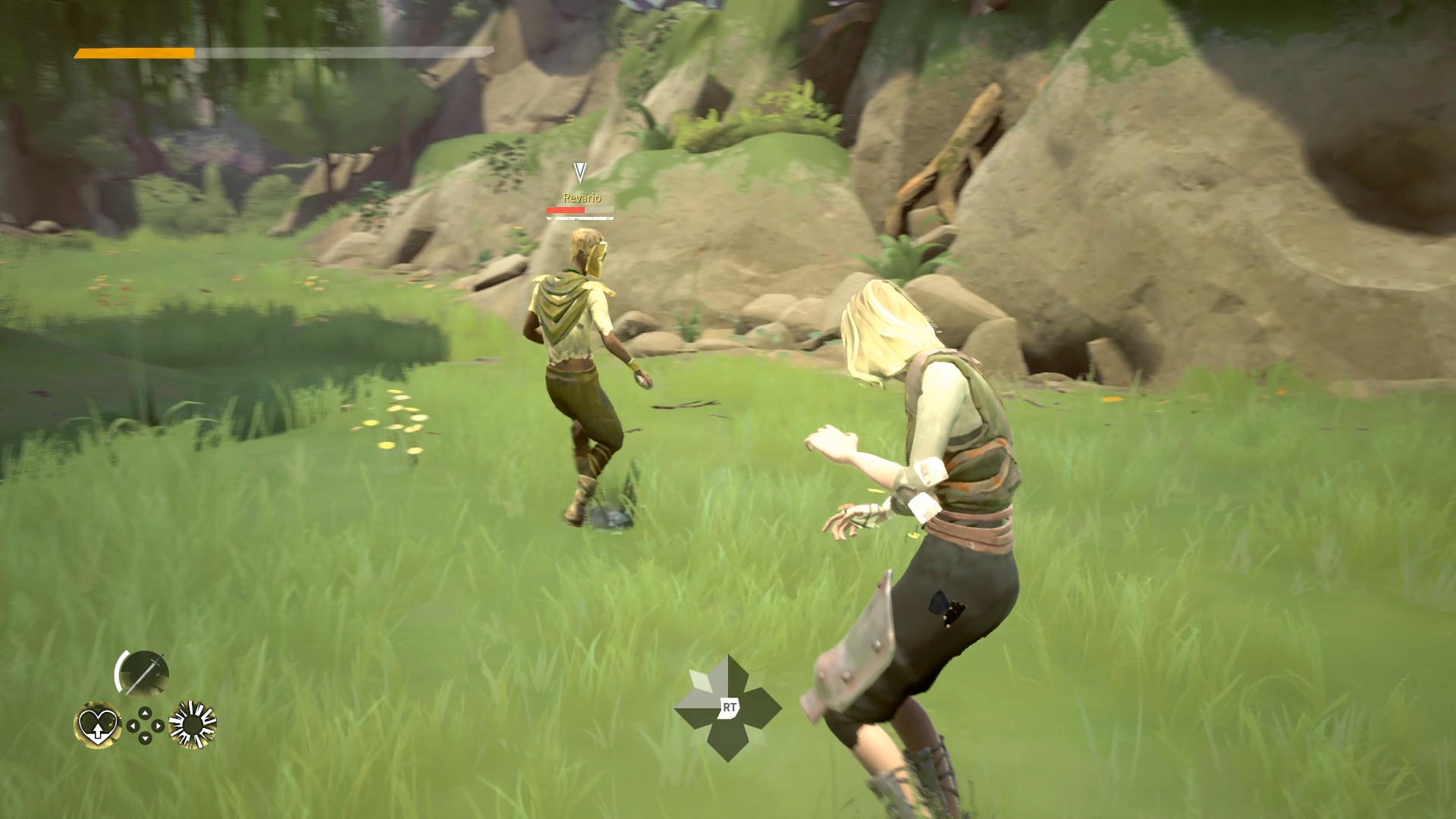 I'm not very exacting when it comes to the graphics, as I appreciate the overall visual side of games (artistic style, use of colors and shades, creativity, etc.) more than just a high-res bright picture. But Absolver runs like shit on my mid-range PC and doesn't look demanding at all (see the screenshot above). For reference, Witcher 3 runs buttery smooth on mid-settings, and for Absolver I was forced to use nearly the lowest settings. Perhaps there's a problem with the code and the lazy devs. To me, it was the most disturbing thing with this game, I was fighting more bugs and glitches than enemies.
Overall, I'd give this game 5/10, since it is a good example of a fighter that is playable on PCs with heyboard+mose (which I like very much) and the game brings something new to upgrading and combat in general. But the single player and the glitches made me quit the game halfway through. If you love a good hand-to-hand fight online, I would definitely recommend the game though.
«Buggy as hell»
«Disappointment of the year»