Well. We need to be honest from the very beginning. I don't have a PS4, so I can't play God of War 2018. I hope I'll get this opportunity soon, but now I'm just watching the playthrough (and I haven't finished yet because the youtuber I watch is soooo slooow, and I'm a dedicated fan...). But when I saw the game for the first time, I was so impressed. The visuals are breathtaking for me, the level design is gorgeous, the world is so detailed that I definitely want to visit it (in my dreams, huh). And now artists from Santa Monica share their works. Just look at them!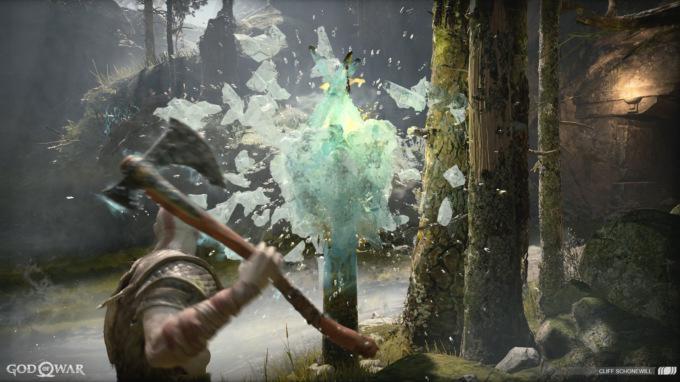 Cliff Schonewill — Senior Environment Artist, made this awesome frosen effect for the axe, and also created Brok's shop and other pieces of the environment. And Kratos' house.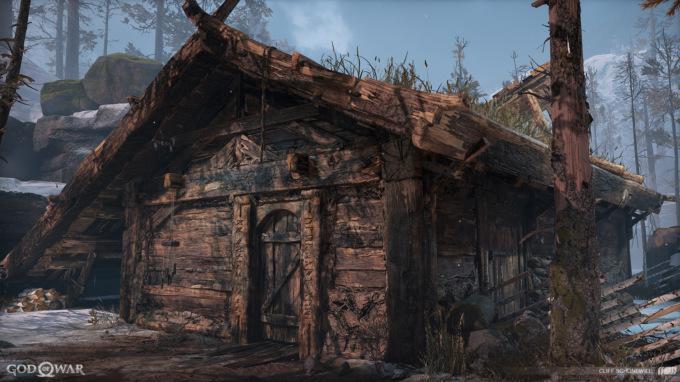 Kyle Bromley, Senior Environment Artist, along with other artists, created the nature.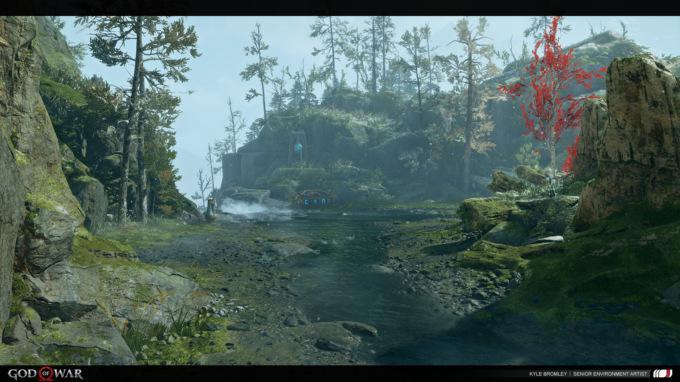 Sarah Wang made loot-chests. I love them! And she also created the awesome fast-travel portal.
Melissa Smith, Senior Environment Artist, created all these ancient mechs Kratos uses and also drawn some of dungeons.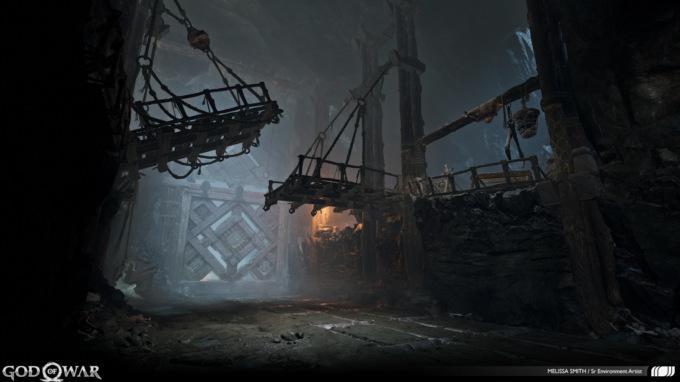 Can't mention everybody here but it's so awesome to know how much work was put into the game. This post is to praise all the talented people that made God of War a masterpiece.
P.S. If you want more artworks, go to Artstation. For example, 
https://www.artstation.com/figmentpigment